I had this Friday off, and I decided to make the most of it.
One of my favorite peaks in the Wasatch range of Utah is Mt. Olympus. I like it because it is steep and sweet. The north face is a giant quartzite slab, and the west face has a 12 pitch (1200 ft) 5.5 technical rock climb.
The day began a little later than usual - 7 am as opposed to 6. Quickly my friend and I were making progress, and had ascended to the final coulior.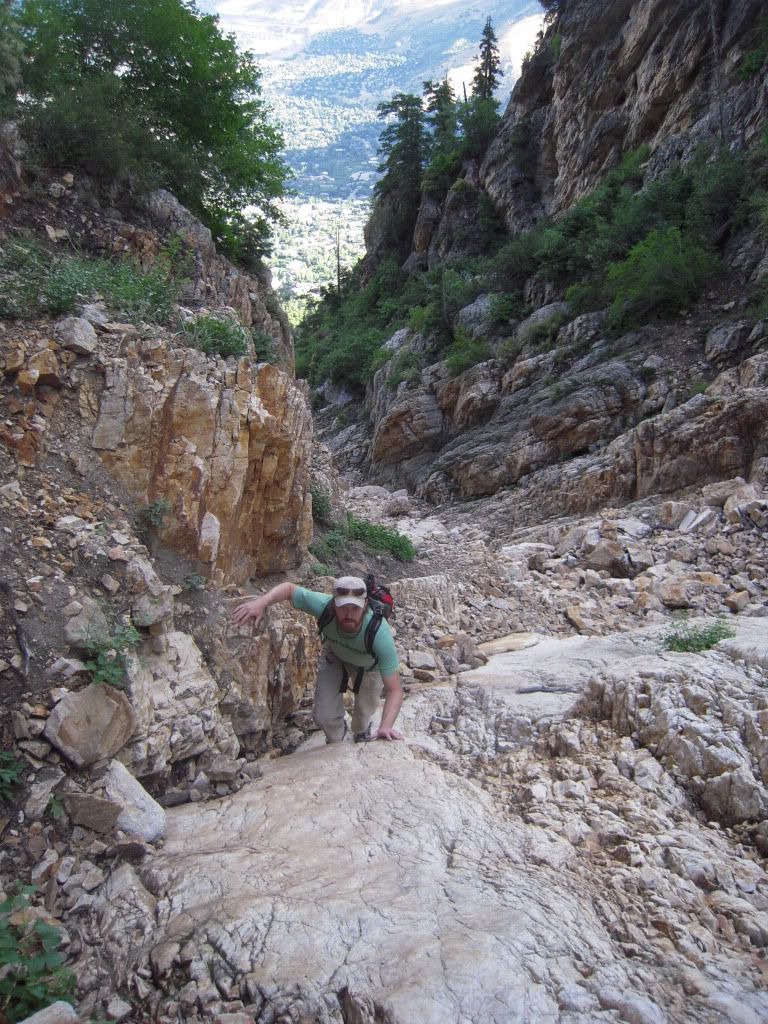 With the coulior done it was time to look down at the great view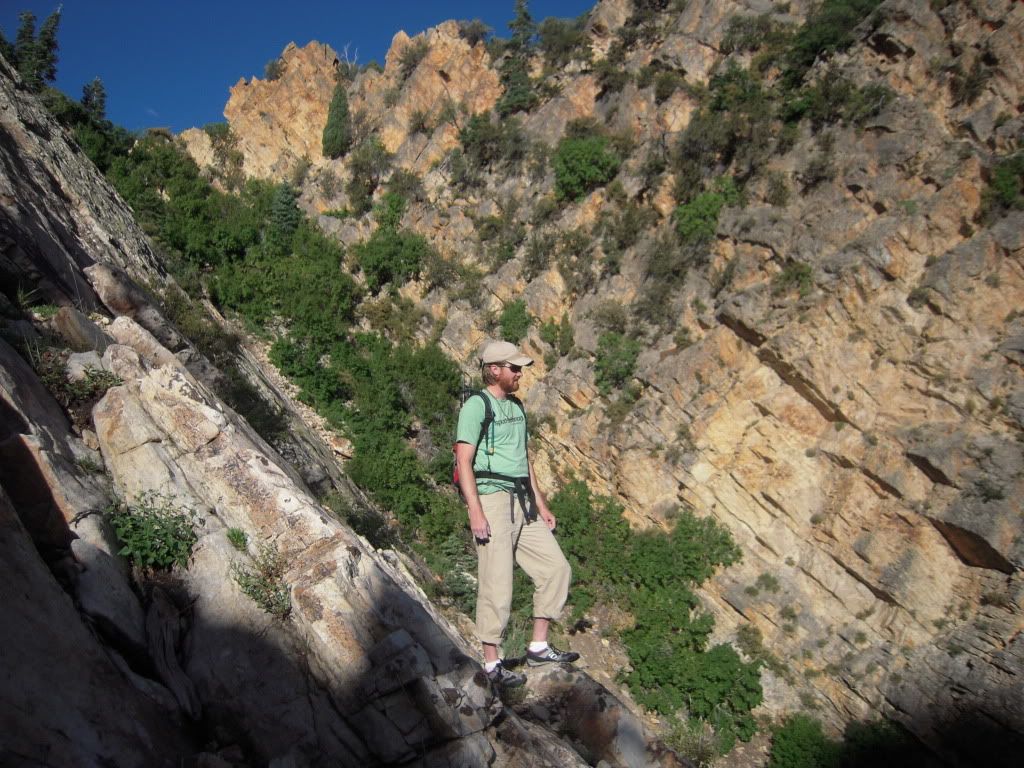 The standing around couldn't take long as we had 1200 feet of 5.5 to solo above us.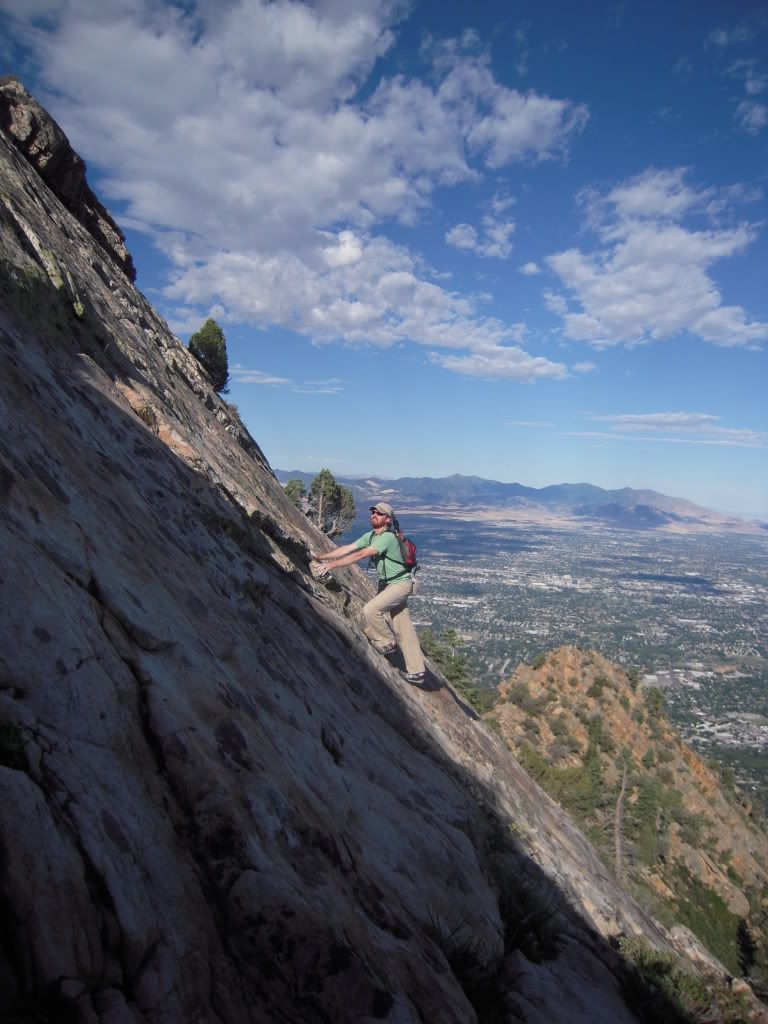 Once the ridge was gained we had to continue to the summit.
But...on our way to the summit we had to take a couple steps back when my climbing partner almost stepped on a rattlesnake.
Two to be exact. Look to be two different species, dunno why they are hanging out with each other.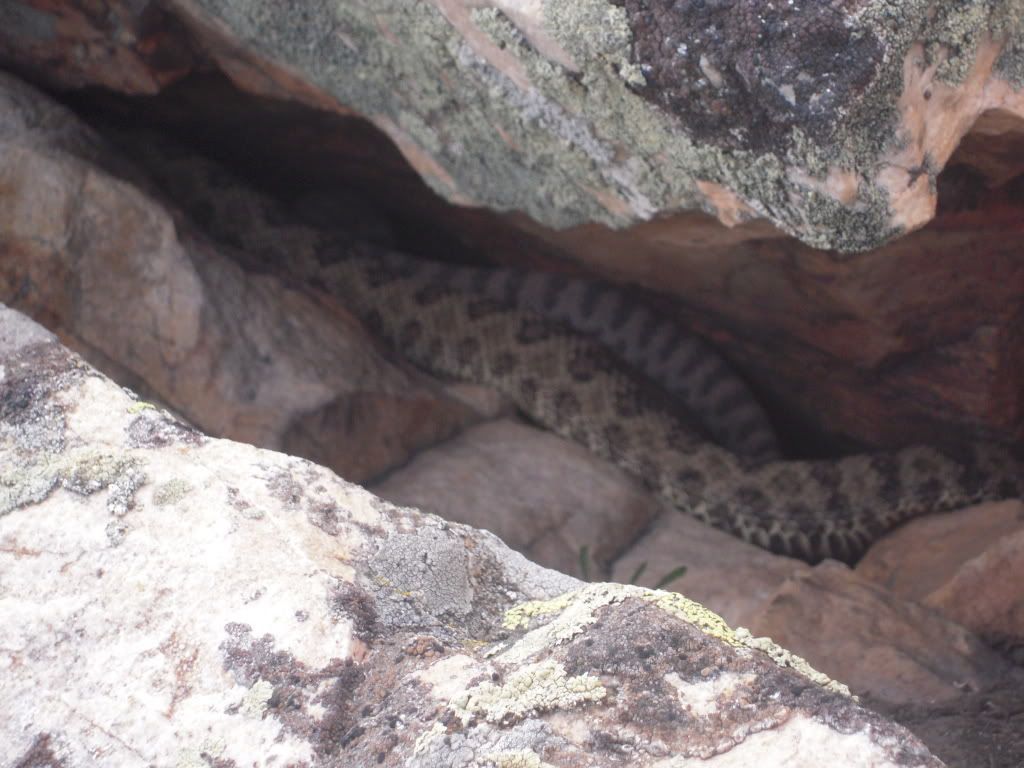 This was an interesting rock:
and some interesting lichen:
At the summit there was an ant battle going on - red against black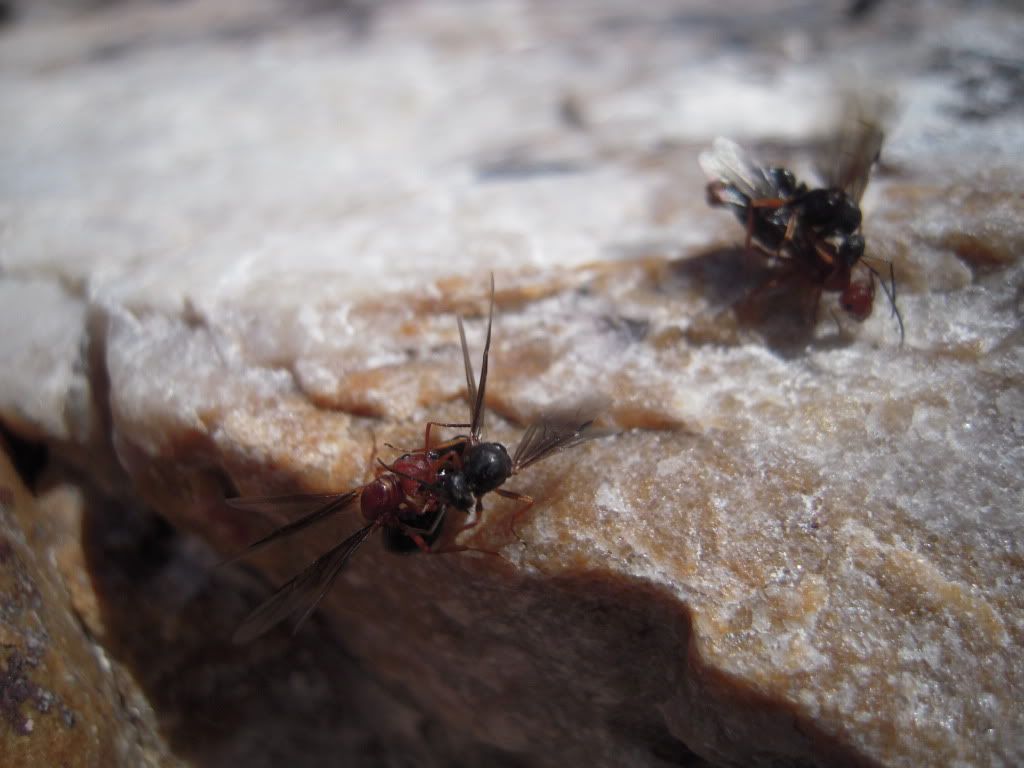 The descent down was fairly uneventful, and 6 hrs after starting we were back to the beginning - 5,000 ft in elevation change over the day with most of it technical climbing or scrambling.
Lunch was next, followed by a quick dip in the local river. This is where the best part of the day was - the icing on top it you will...
I've climbed up the canyon where this Little creek flows for years, but have always heard that mining had polluted the stream and killed the trout population. I think someone forgot to tell the trout that story.
The spots on this rainbow were absolutely amazing!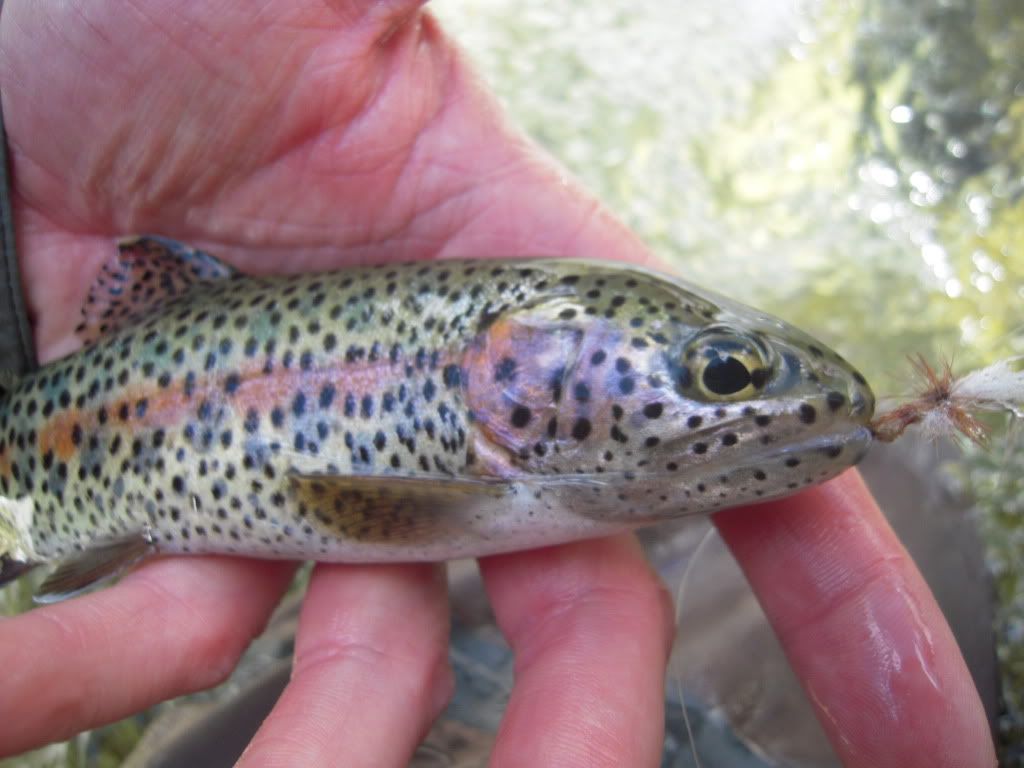 I also discovered that there is a native, sustainable cutthroat population. I love catching native trout, there's just something very satisfying about it.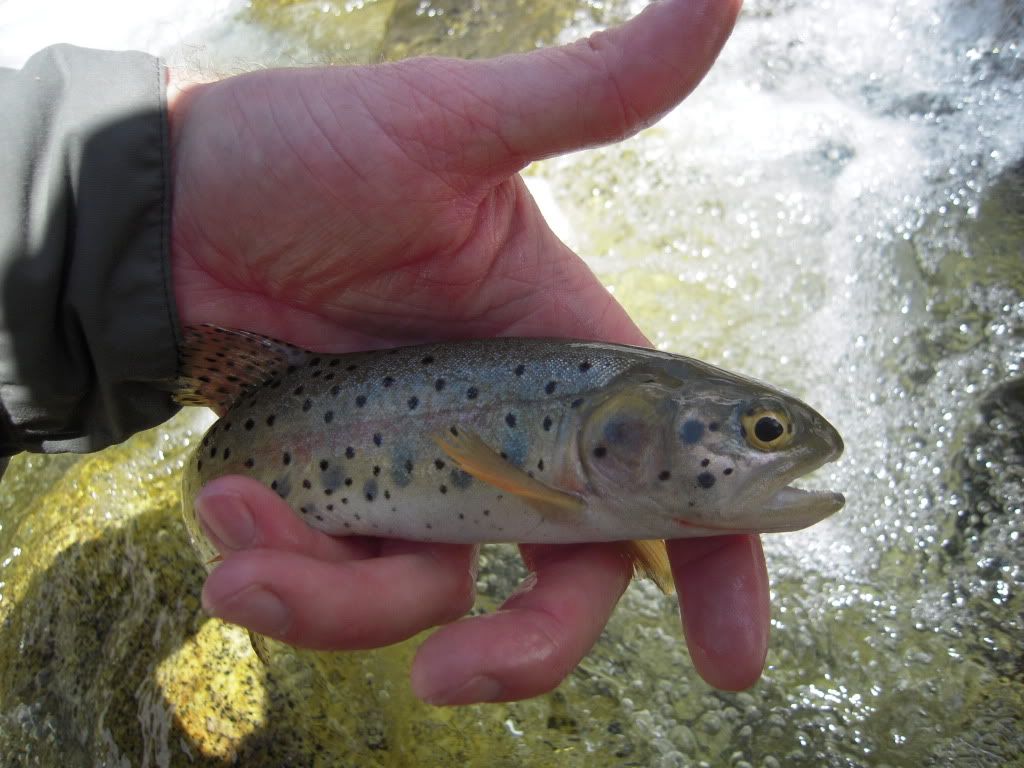 There is also a third species of trout in this river, Brook trout with beautiful blue circles around his red dots.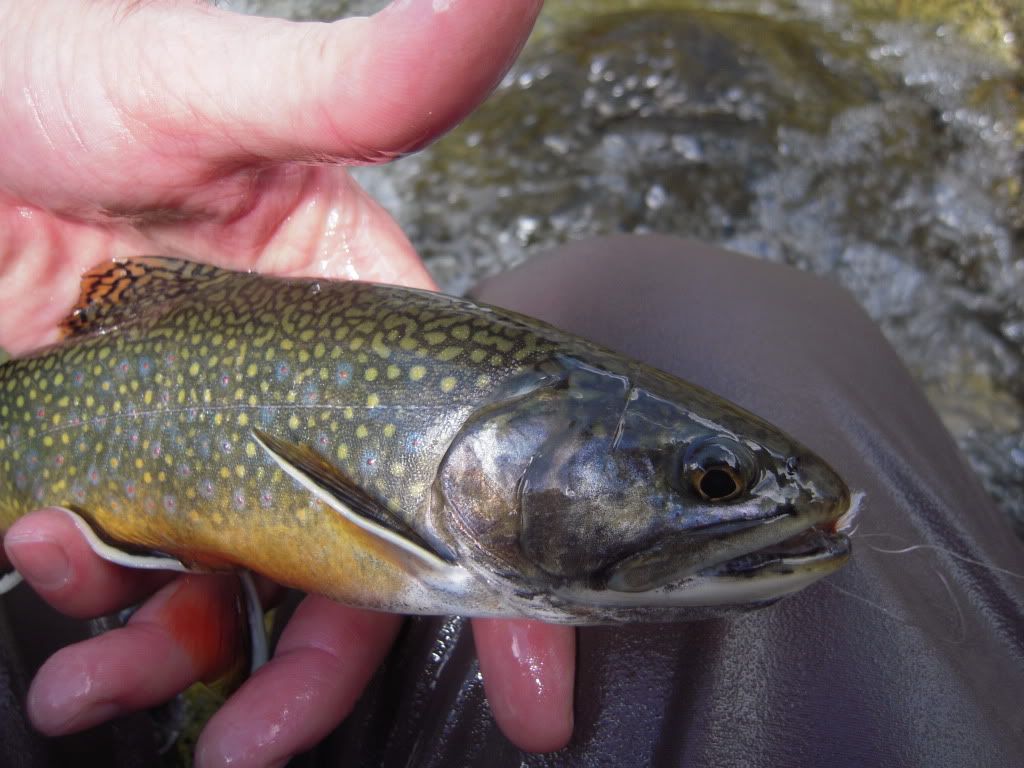 I love this canyon!
This day was one of the better days I've had in a long time. Two of my favorite past times - climbing and tenkara style fishing all wrapped up in an 11 hour package. I'll have to do this more often.