Utah has just passed legislation severely impacting water access. The bill went into effect this last Monday, so I decided to get out and see what was still available to the public.
Friday morning I put on sandals, pack the car and head out. After an hour or so drive I find myself in a spring-blizzard and realize my hopes of a sunny, warm weekend have just frozen out.
Upon reaching the creek and inspecting the water, I decided that the fish would be really spooky and I was only going to be able to catch fish long-distance. Western rod came out, and after an hour of pure frustration I decided I would either snap my western rod over my knee or let-loose the Amago.
Within 20 minutes my third fish was caught - a nice 17" brown on a Hare's ear
The fishing was slow enough to take pictures of the scenery: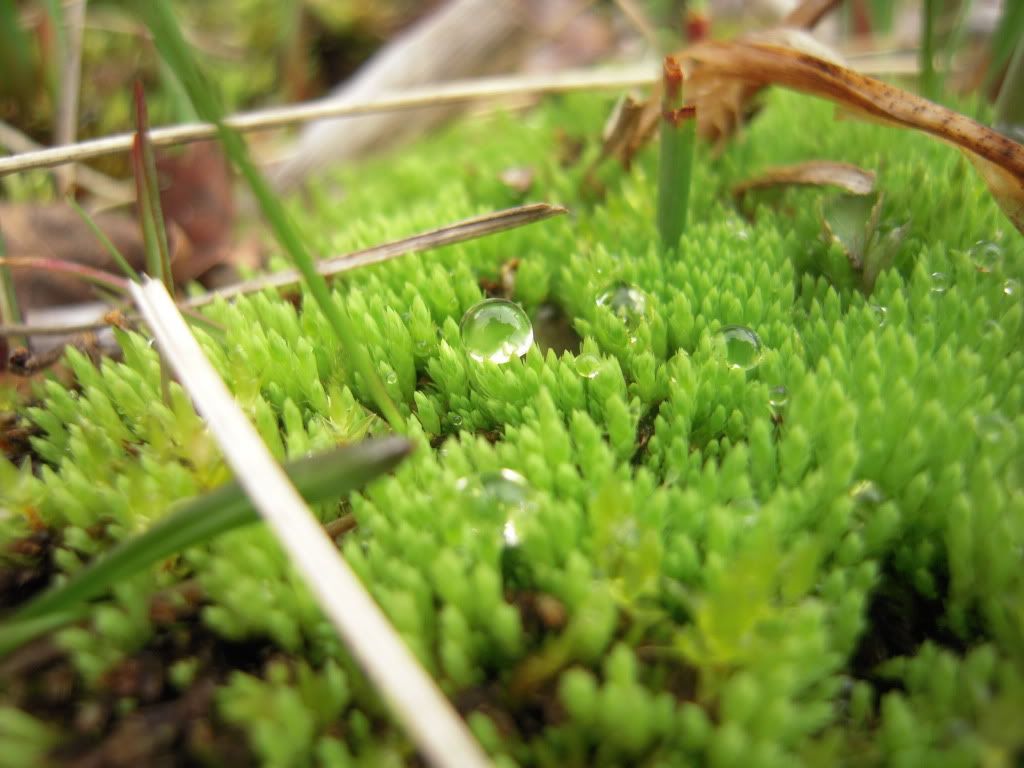 I ended up with 15+ fish landed - a bit slow for my liking with Tenkara.
Next day and a nother river with public access.
Nothing was hatching, but these two caddis didn't care. They didn't even mind me capturing a photo or two while they were doing "the deed".
Tied on a hare's ear again, and brought this fellow to hand: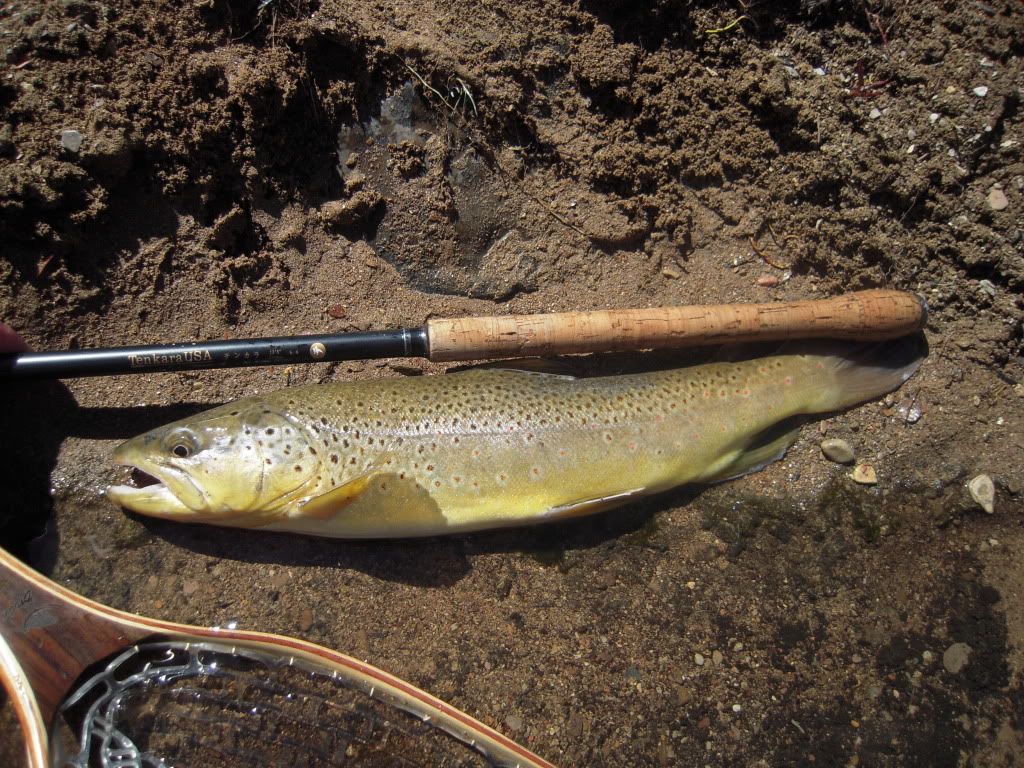 Funny thing about this fish is that I think my friend caught it last year in the same hole I did. Last year it was just barely 18", now a bit over 18.5" The Amago handled the fish with ease - even with 15' leader + 4' tippet.
The hole where I landed the fish was caught in the hole behind me. Make sure you are protected from skin cancer.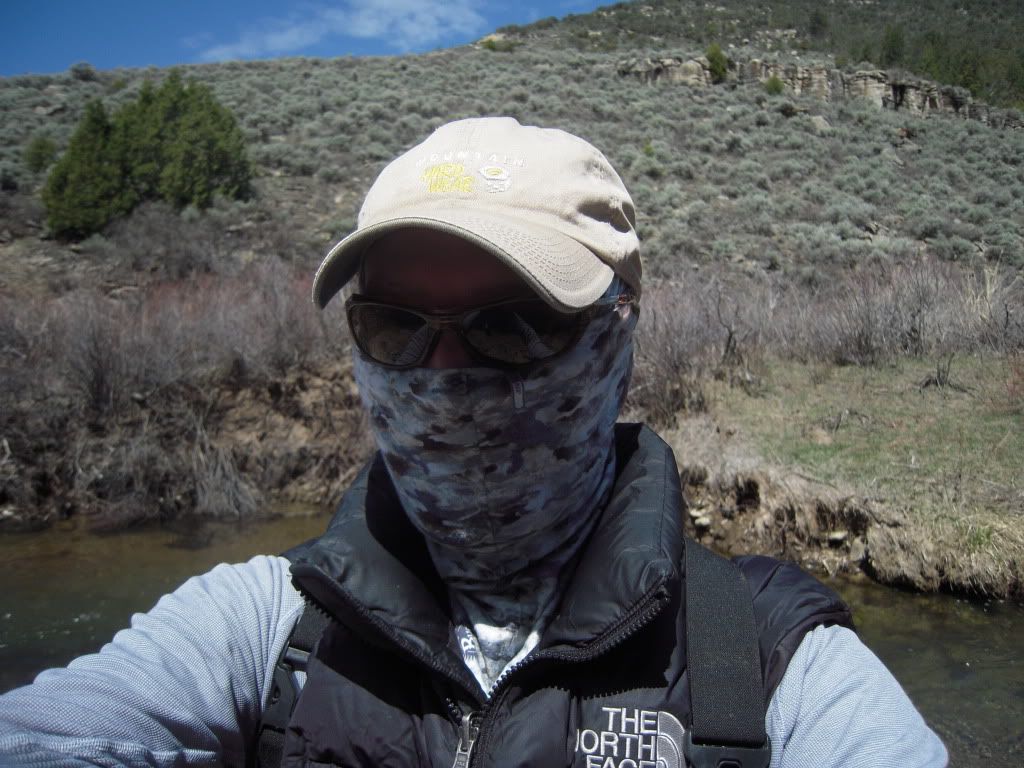 Next hole produced this beautiful Cutthroat in spawning colors.
The hole: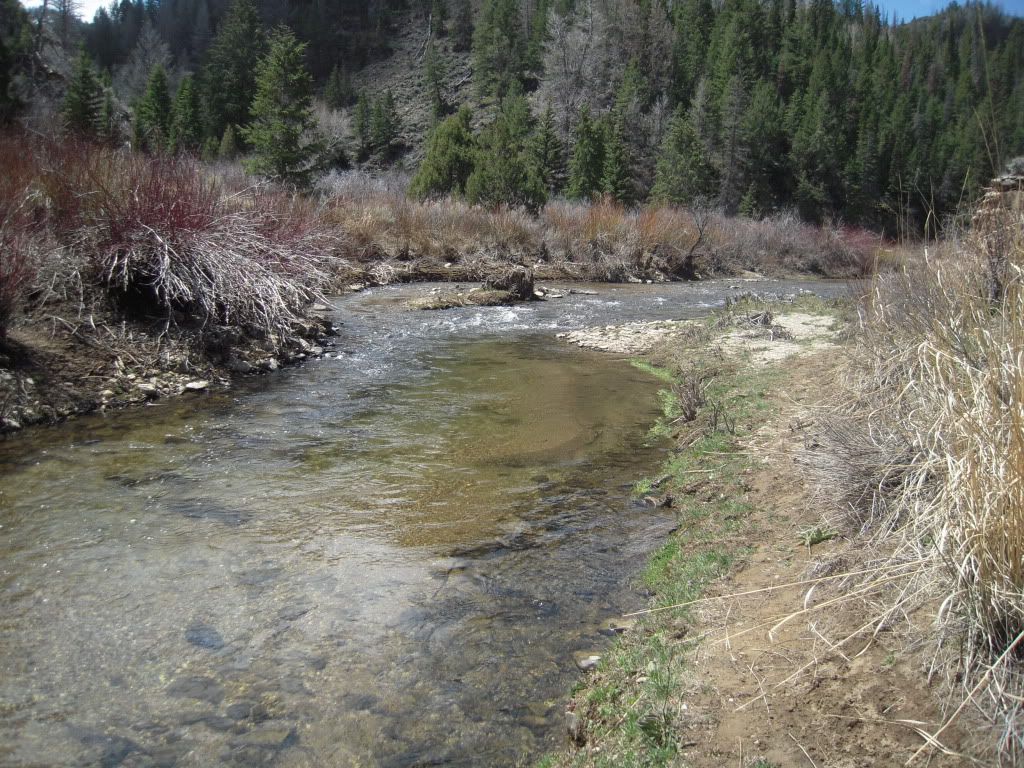 I didn't catch a fish here, but I wanted to show you what Utah has to offer (even with severe access restrictions)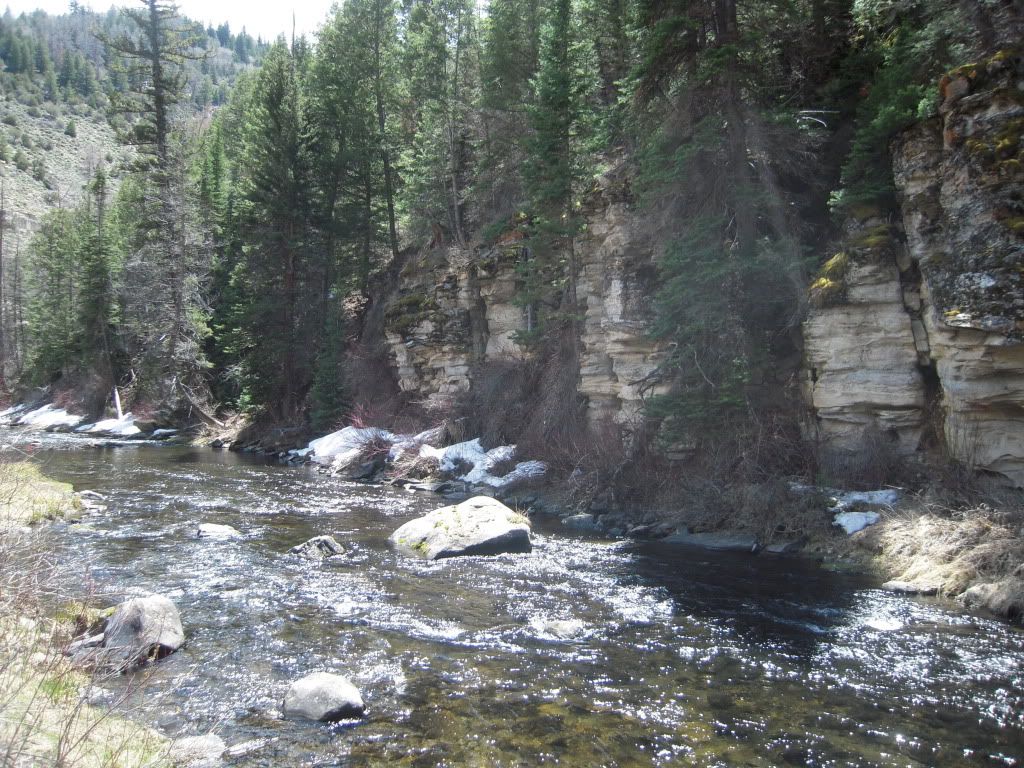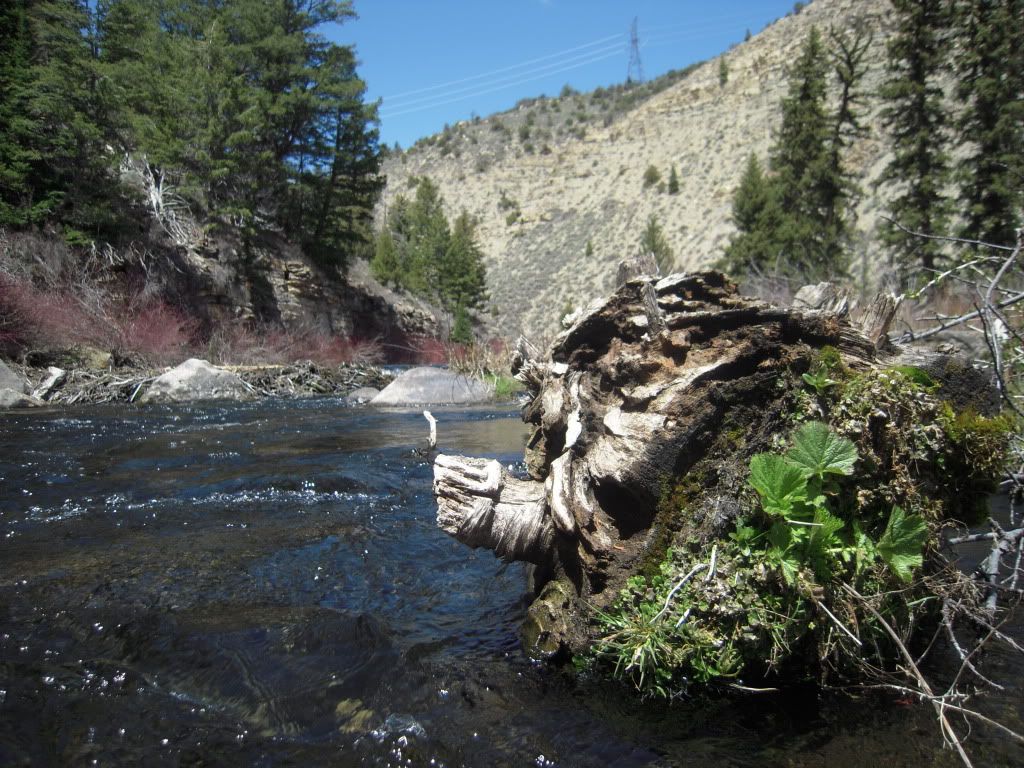 I just thought this pic was cool:
All in all, Utah still has a lot to offer. The fishing was a bit slower than usual, but the Hare's Ear nymph came to the rescue.
Tight lines.