Perhaps nowadays i do live in northeast Brazil coast were snook, jack and tarpon are part
of my reality i was born 2.500 miles to the south, back country area, were small stream and fish are the rule and this is what my Iwana was intended for...

When i say small fish i mean very small ones like our very prolific "lambarí" (Astyanax spp.)
and the not so small "Saicanga" (Acestrorrynchus spp)
Although they can grow up to 8 and 17 inches respectively 5 and 7 inches are most comonly found!
Lambarí is a forage fish that belongs to the pirana family and this makes them very eaguer and they do feed on everything... But hooking them is not an easy task cause their mouth is very tiny and they are very fast.
Saicanga is a predator that loves to wait for its pray close to fast water pools.
Well, my fisrts tenkara outing was very good and i intend to do it as often as i can...
Like someone told me on another post, i just missed the "line hook setting" you can count on western fly fishing... All the rest was ok!

Small Brazilian south stream, 10 to 20 feet wide (mostly 10)


Some oranges by the river bank, hmmm, delicious!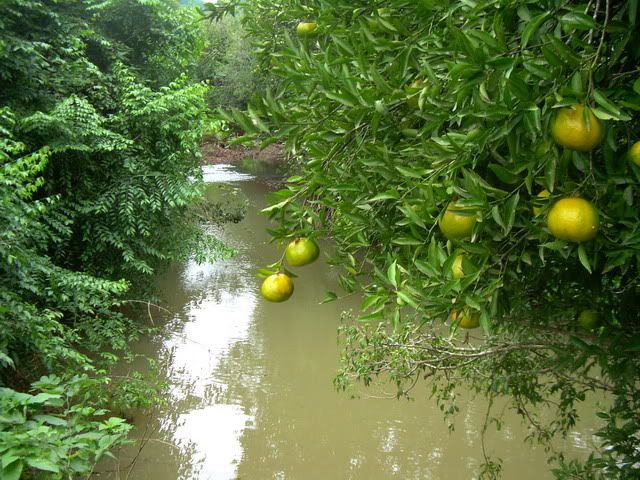 The cows like them very much!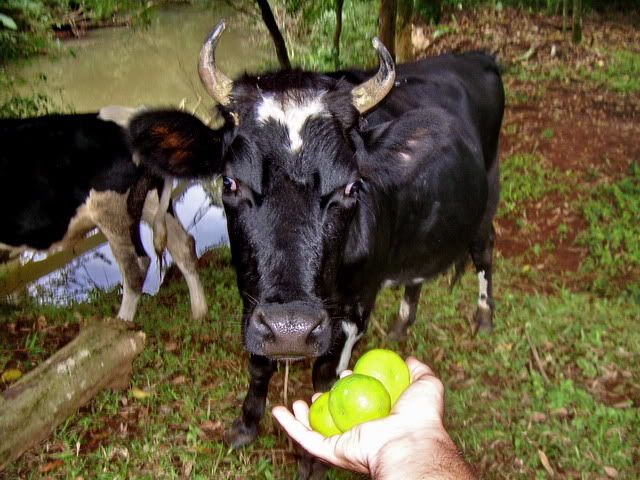 The first lambarí, not big but on Iwana almost a trophy!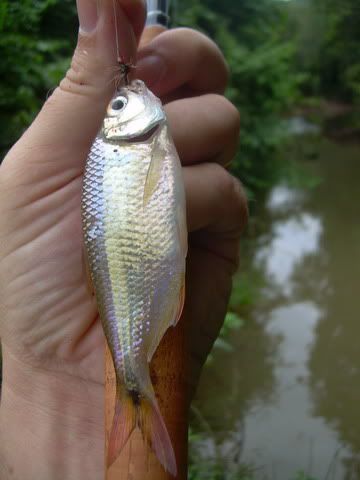 Another river stretch...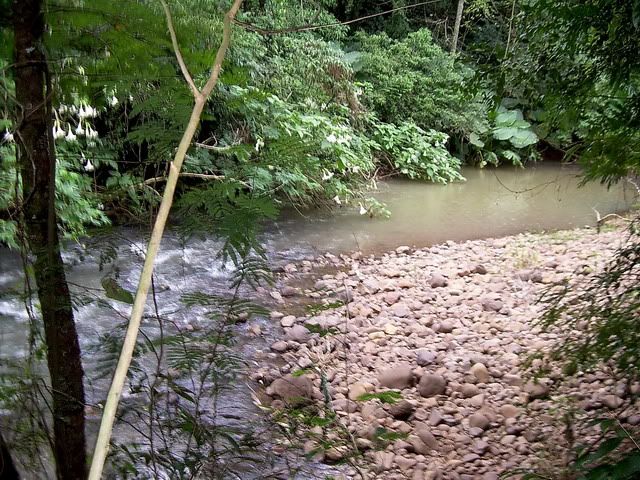 uhuu, a fatty one, this made the iwana come down, very nice, i liked it!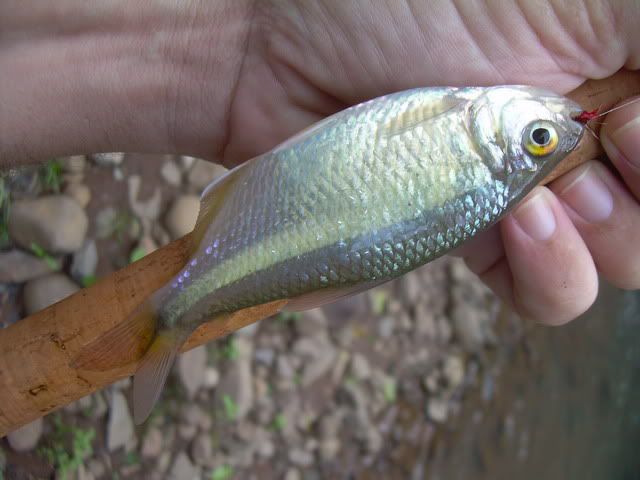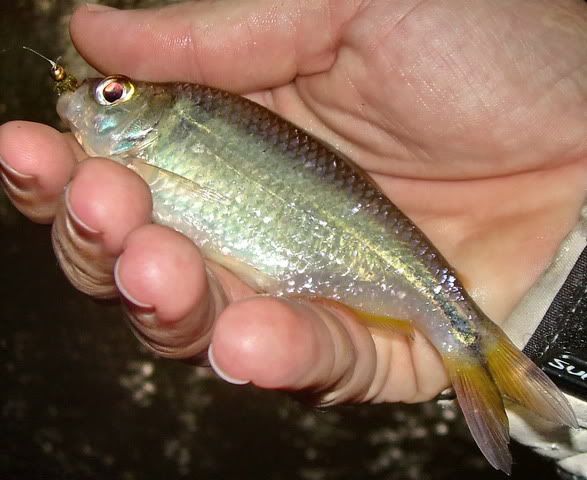 searching for some "bugs" found these two...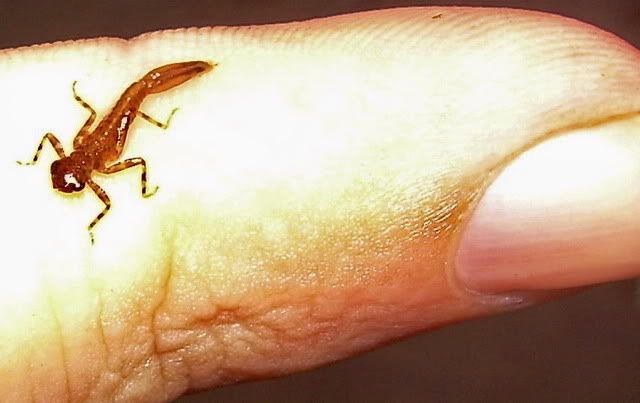 Let's match the hatch!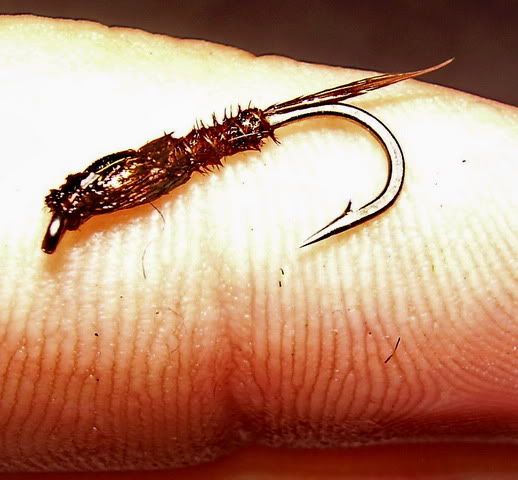 First saicangas, small "great" fish on tenkara! Put a very good bend an long fight!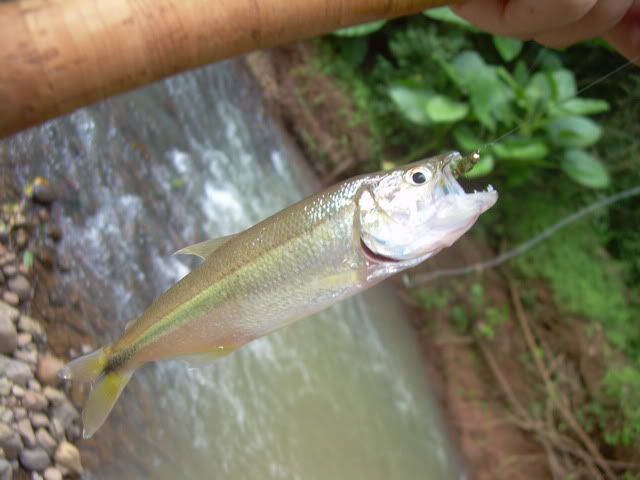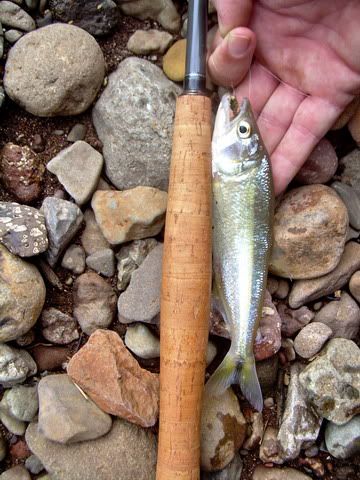 Not only fish makes a fishery, but all its surroundings!