This has worked for me and I lost a good number of fish before I figured this technique out. It may only work for the Amago rod, but I think the method would apply to the other models.
When I feel a fish on, and can tell pretty quick that's it's more than 12" or one pound, I pull the top of the rod handle back towards me and push the bottom of the handle away from me. This allows to rod to fight the weight of the fish instead of the 5x tippet. If I'm at streamside or wading, I use a horizontal "sweep" with the aforementioned method, and try to keep the rod's pull in the opposite direction the fish is going. In other words, I've learned to "trust the rod" and not do the shenanigans I used to attempt such as thrusting the rod towards the fish in hopes of preventing a break off. All that does is put more pressure on the tippet.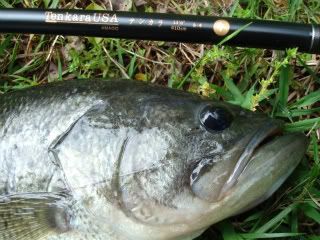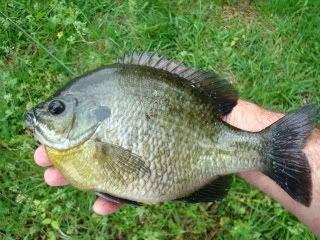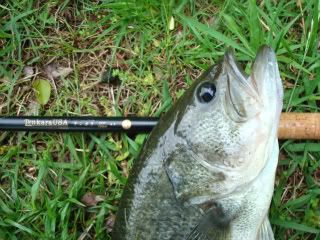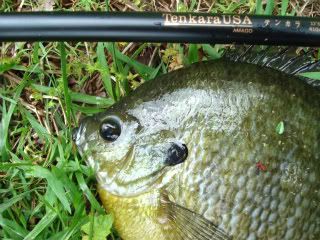 I know what you're asking, "Why would a guy put himself through such abuse to suffer a bloody thumb caused by releasing a half-dozen nice bass?" What can I say? Some of us just have a calling....