HI Everyone! Well, we had a complete rain-out this weekend of a travel baseball thing...it quit mid-day on Saturday, after a few days of heavy rains. The fields were soaked, the streams blown out, but the lakes should be ok I thought.
Of course, I grabbed the chance to load the canoe last nite and grab the Yamame and really give this "Tenkara from a canoe" a good trial run....
I got on the water about 5:30 - this was dawn - my favorite time to be on the water and check out God's creation.
: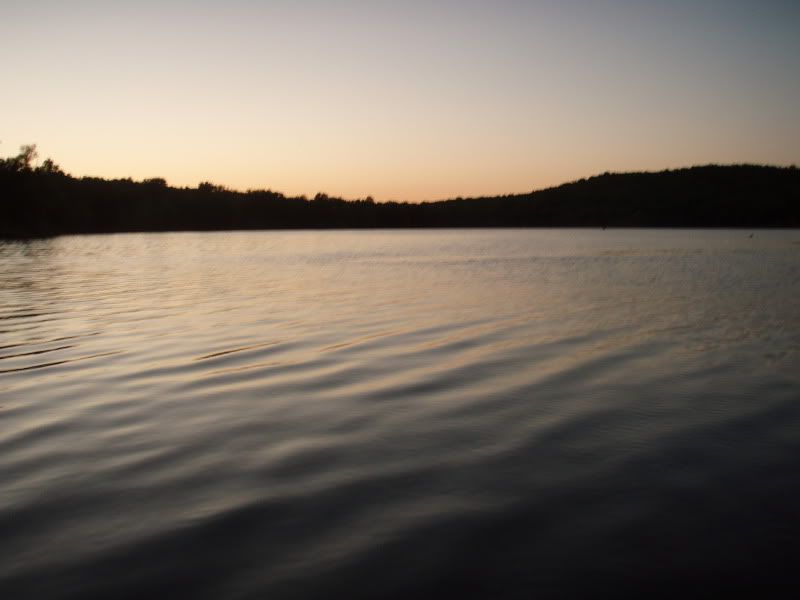 The wind came up pretty quick (was 26-38 gusting yesterday) so I headed for some coves off the main lake. Think I got this figured out now. Last time I was setting up my drifts for 30-50 foot casts with the western style rod. This time I planned it much better. Using the current and trying to drift with the wind, I just used my double bladed paddle as a steering tool more than anything.
Told you folks early on that I 'borrow stuff', and I employed a kayak fishing technique where you just run the boat right up onto a grass pile or weed-clump. Being stationary made it VERY easy to get pin-point accuracy with the Yamame. I see why Tenkara must be AWESOME when "on foot". I will try that soon enough, I just love to paddle and fish...
The flies I used were Wilson Bully Spiders - sinks about 4-5 inches a second and the arms wave around...very good for what I use it for. I lost one to a snag and one to a fish/turtle/something...it moved a bit and then cut the 5x tippet... Here's a few bluegill: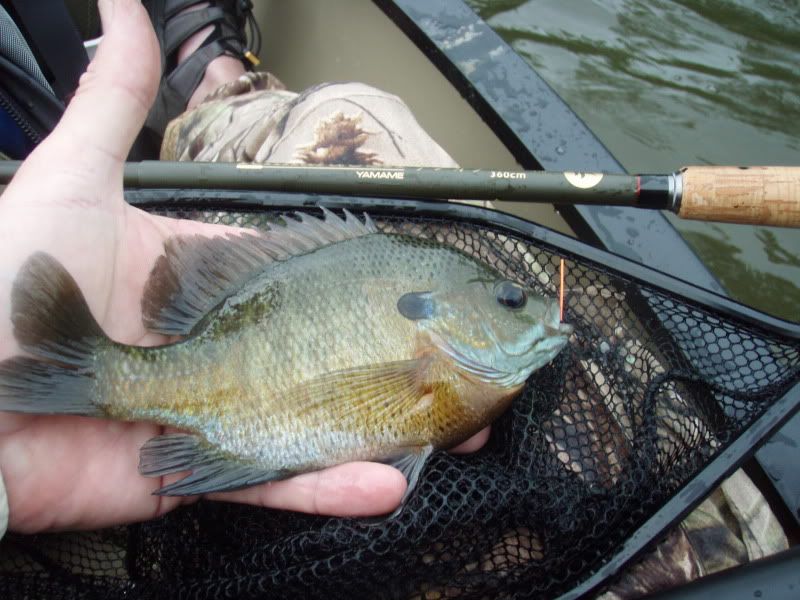 now I know these aren't monsters like rvrgzr's...but I had fun.
and another: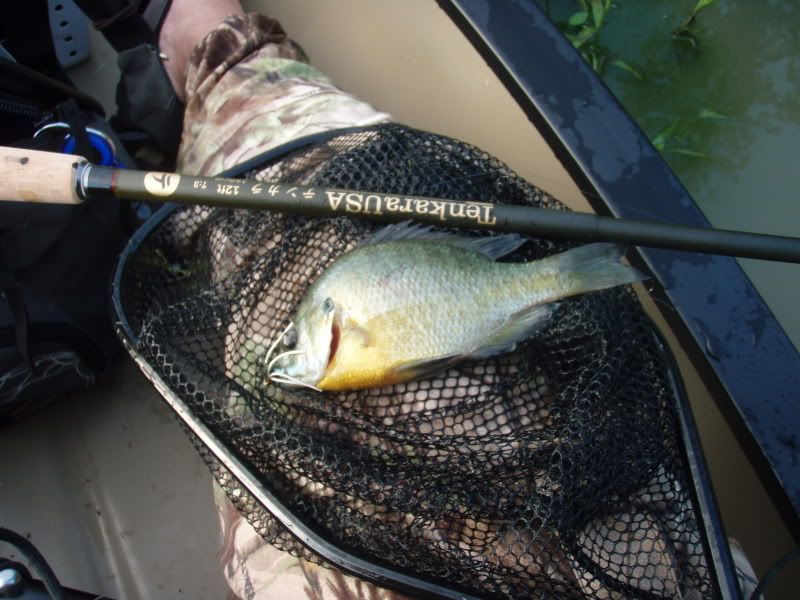 and even a little blass that wanted to be on the internet
The black dots on the cork handle are 1 inch increments with a sharpie...saves having to mess with a ruler or tape.
I had about 5 hours on the water, it was a neat trip and I ended happy with the Tenkara set up for canoe fishing. It takes just a bit of trail and error, but no more skill than fly fishing from a canoe...and less actually - no line to monkey with!
I didn't even take another rod and I never felt like I needed it. I am definitely "hooked" on Tenkara!