Went down to the pond for an hour. Weather intermittent clouds and temps around 65. Here are 3 of the bass I caught on a #14 soft hackle brown hare's ear. No fish broke off the 5x tippet, even though one fish went under the dock and around a piling and the other two had to be pulled/enticed from the water plants. Notice the bent hook on the fly.
Bass # 1: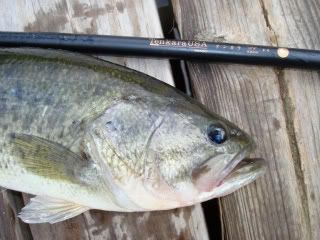 Bass # 2: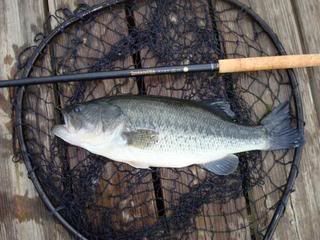 Bass # 3: and this one was over 3 lbs: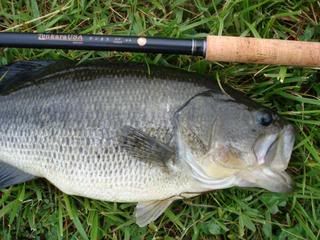 Much abused fly:
A mouth like this and she takes such a small offering.