As most of you know, I've used the Yamame as a workhorse rod to catch numerous species of fish, and within its limits, the rod has performed quite well. I was pleasantly surprised when I went down to the pond to cast with my new Amago rod yesterday. Of course the balance is different--there's a foot and a half more rod hanging out there, but I was able to make more accurate casts than I can with my Yamame. Perhaps it has something to do with the way the rod is balanced: to me, rod-heavy compared to the Yamame; but not to the point that it's tiring or any problem. I was sight fishing redear sunfish and was dropping a #14 soft hackle hare's ear right in front of the fishes' noses. The flex in the rod makes fighting even small fish lots of fun. You can imagine the kick when I hooked the bluegill in the photo. I'm looking forward--when the doctor says I can travel again--to taking the Amago up to some of the smaller NC mountain streams and catching rainbows, browns, and brookies.
I recommend the Amago for those to whom casting accuracy WITH LIGHT FLIES is important. I still prefer the Yamame when nymphing with any weight at all.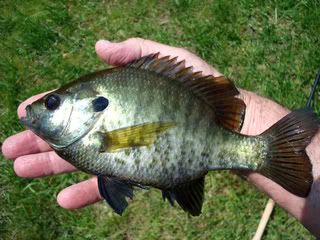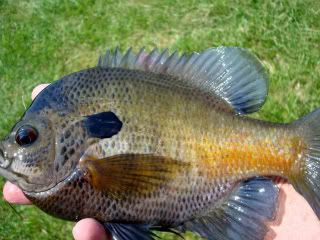 It appears the rod handles bass this size okay, too: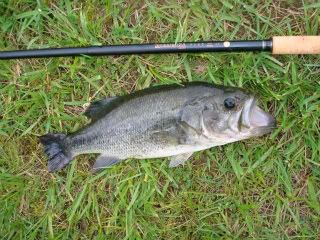 Oink!