Though fluorocarbon, denser than nylon, is more able to carry itself plus unweighed flies, that ability becomes less important with weighed flies. Even lightly or moderately weighed, streamlined flies like the 0.2 gram, 7/64" (2.8 mm) tungsten bead head ones I routinely use, to a significant extent carry the line rather than vice versa.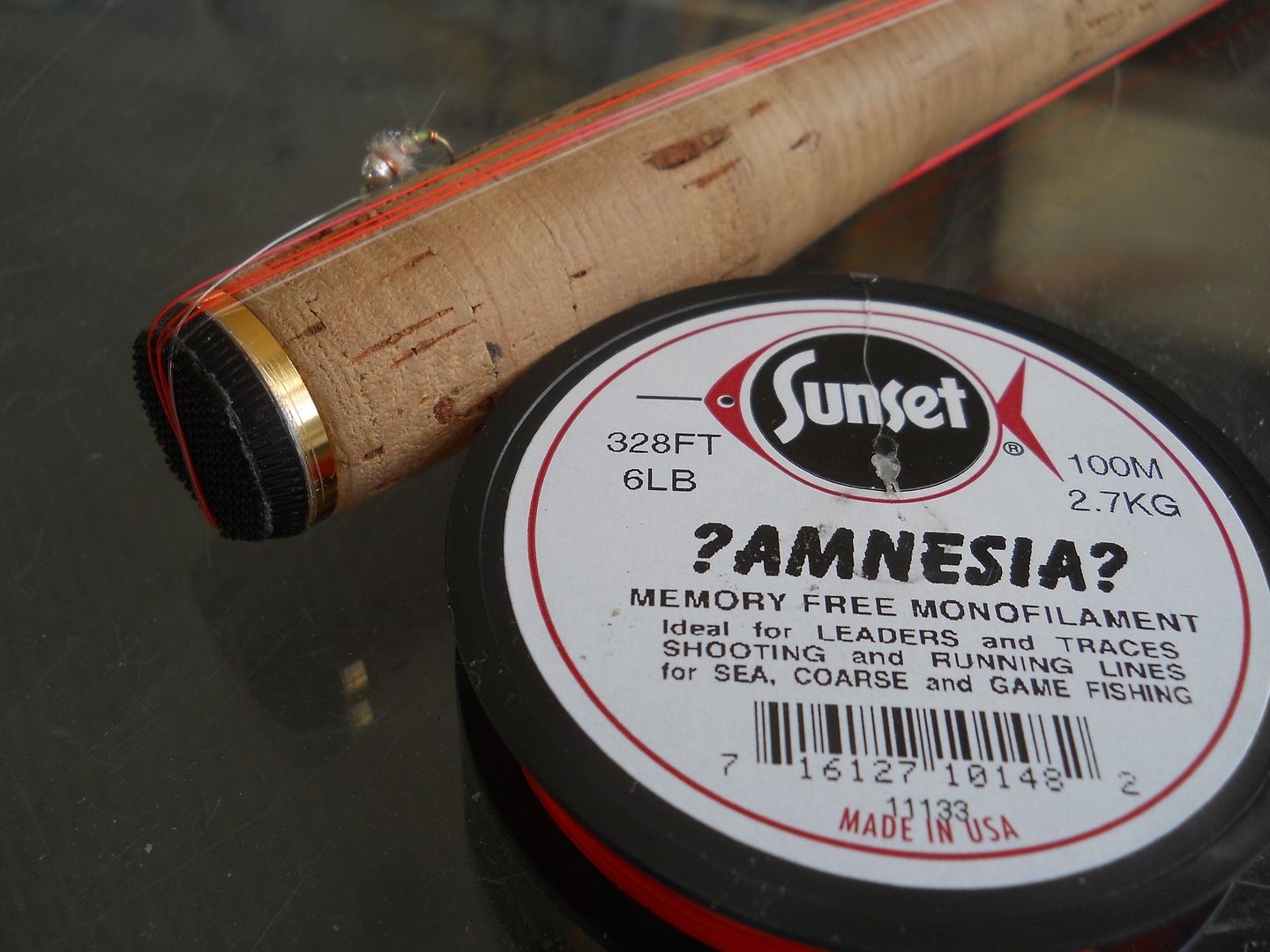 With weighed flies a nylon line of small diameter, which bellies less from its own weight and from wind resistance, shines.
The line I now prefer for nymphing is 6# test red Sunset Amnesia nylon. 6# is strong enough to not break before the tippet and its .009" (0.23 mm) diameter is also the thinnest I can see well.
Finally, though my bead heads hardly require a line to carry them, there seems to be some loss of casting accuracy as the mass and stiffness of the connection from rod to fly go down. When I first tried real small lines I thought the accuracy loss was probably too much, and even posted that. However, with more use I have come to think this line's tradeoffs are worth it.
Amnesia of various sizes on 100 m spools has been available from FishUSA for $3.95 with a free shipping option.