Hi from Tony in Canberra Australia,
I had the good fortune to try a Tenkara Yamame rod last weekend and absolutely loved the experience, I am currently researching which rod is best for my needs, though at the moment I am tempted to get one of the smaller ultra light Hane rod from BPL, the next batch will be available for pre-purchase as of tomorrow.
I love that it was easy and fast to reduce its size, which in difficult country allows easy movement to the next pool.
Below are some pictures from last weekend, most of the fishing was in a boulder filled gorge, this was fairly hard going and the as it was a hot summer day the fish where not biting that well, we had more luck later in the day and earlier in the morning next day, In the short time that I fished with the Tenkara I landed two small rainbows, my mate Dave landed about twenty trout all up.
I have also posted a few photos from other trips to show what the rivers are like in the area that I fish.
Tony
My Mate Dave fishing in the granite boulder filled gorge
Dave changing his tippet in a beautiful place
A pool at the top of the gorge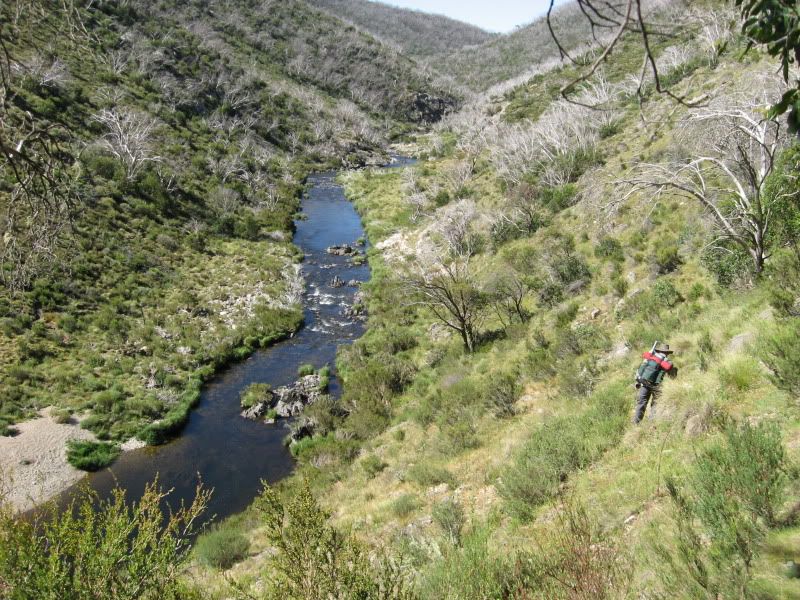 This is our special backcountry river spot, we pulled out 3 big brown trout out of this section
One of the big browns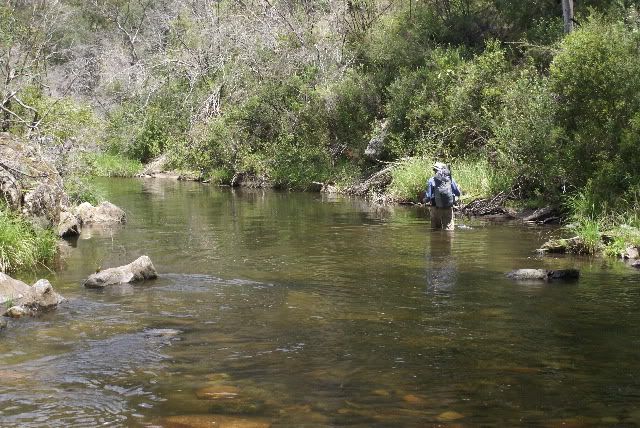 This is part of a river that is one of the best fishing spots in the country, it is very remote and the easiest way to travel is in the river itself, it is not unusual to catch 50 trout in an afternoon, one trip we caught 150 in an afternoon and morning.