Made this a while back, thought I'd show it under techniques for practice.
I call it Knothead Trout as mentioned in this link. viewtopic.php?f=16&t=2914 It's a fun game and makes your cast much more precise and accurate. It's great for Nephew practice and family gatherings where I can't escape to go fishing. Hope you all like it.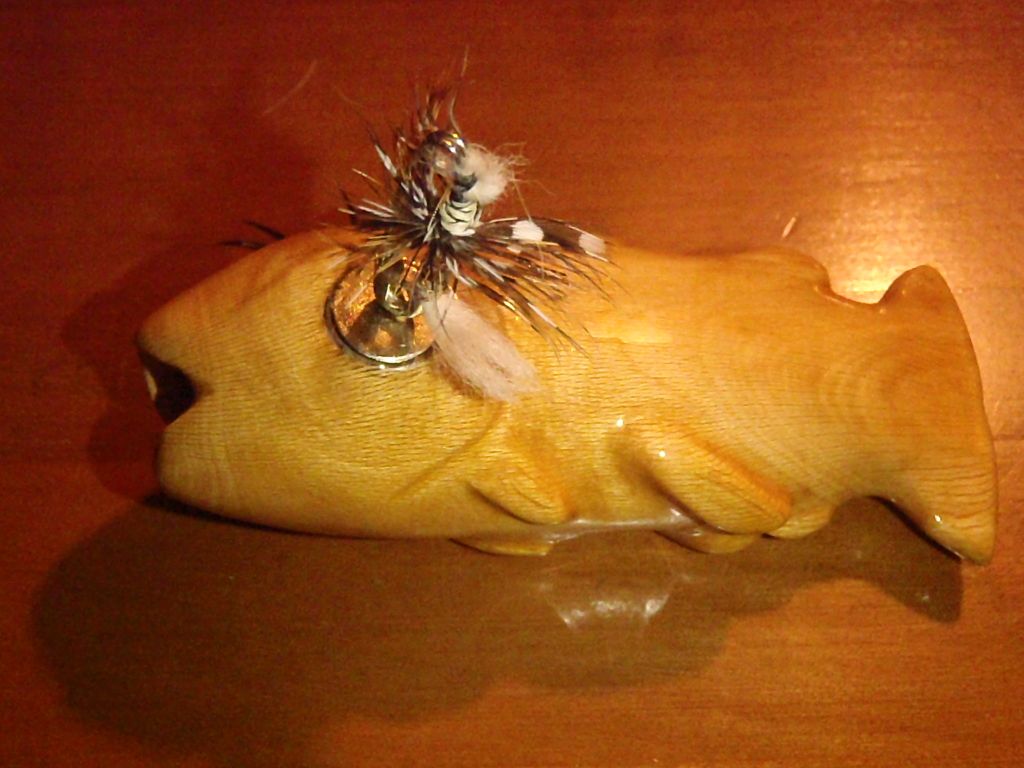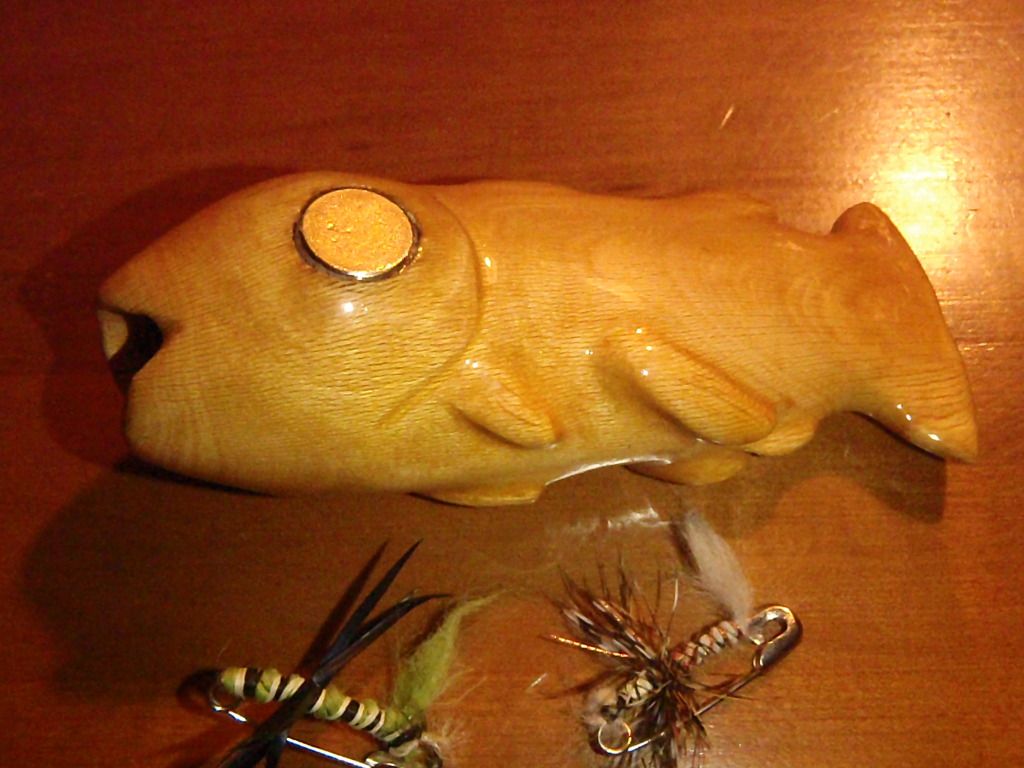 Rules
Each game comes with two Saftey Pin Kebari (fly). The object of the game is to try to cast the fly with ten turns and get close enough to attach/attract the fly to the Knothead's magnetic eyes. The point for hooking the fish is only earned after unhooking the fish by hand. The retreive is part of the game having the weight of the fish balanced to the power of the magnet. After ten casts it's your opponents turn. Many players can join in. But the winner of the pervious round always gets to play the next round. Also another fun version of the game (of which my nephews like the most) is two players at the same time. Two or more players evenly spaced around the Knothead Trout. Then players cast at the same time to see who will "hook" the fish first. It's a very fun outside game that teaches how to cast without even noticing that your learning.
Jeremy