Since walking with a 12' rod can be difficult, here's what I do when going through the woods from one fishing spot to another.
I collapse the rod: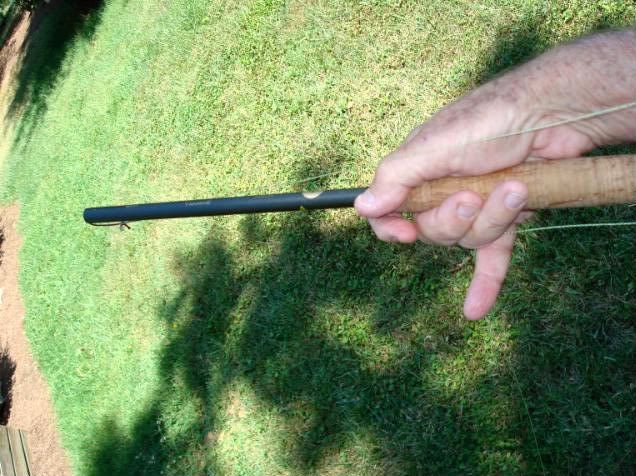 Bend my elbow and wrap the line around my elbow and extended little finger.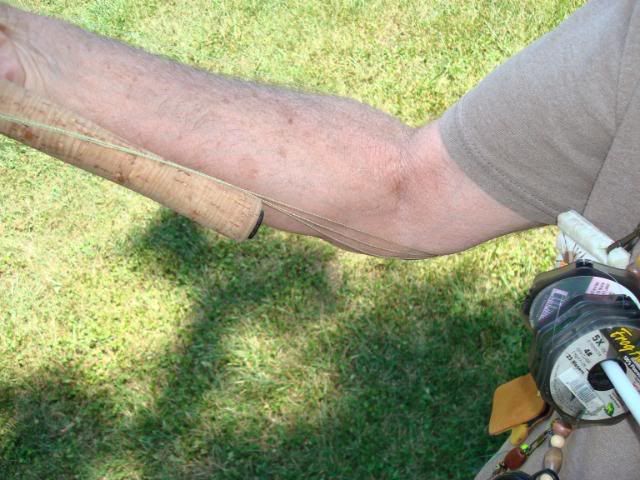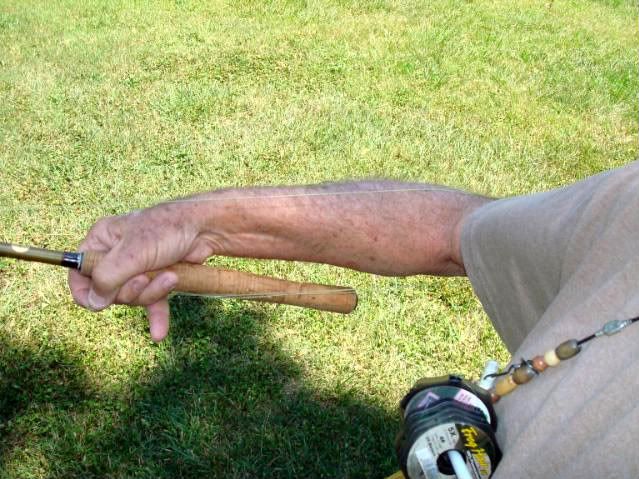 Then I grasp the hook (Moffit System) or fly in my thumb and forefinger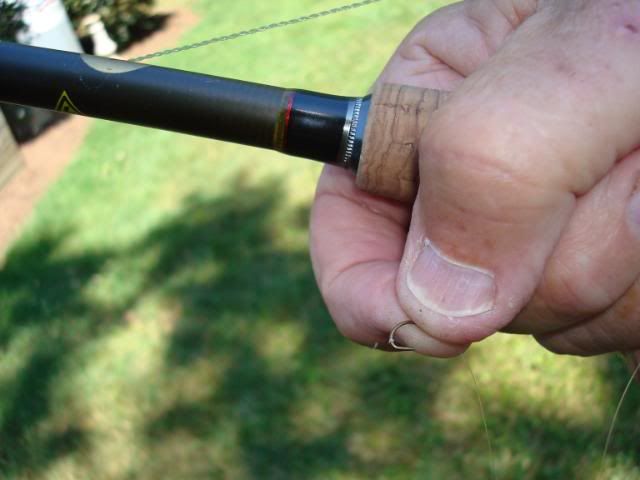 This method keeps the line from tangling and the rod is ready to re-open quickly.