My father in-law tipped me off about a "2nd Saturday in July" season opener with promises of really big cutthroats, so I decided to go on a trip to see if his suggestion was worth while.
I did a bit of reconnaissance Friday, and it sure did look beautiful. Lots of pretty water with cuts lazily rising everywhere.
But, it wasn't Saturday yet and I had to go elsewhere. The elsewhere was just over the pass.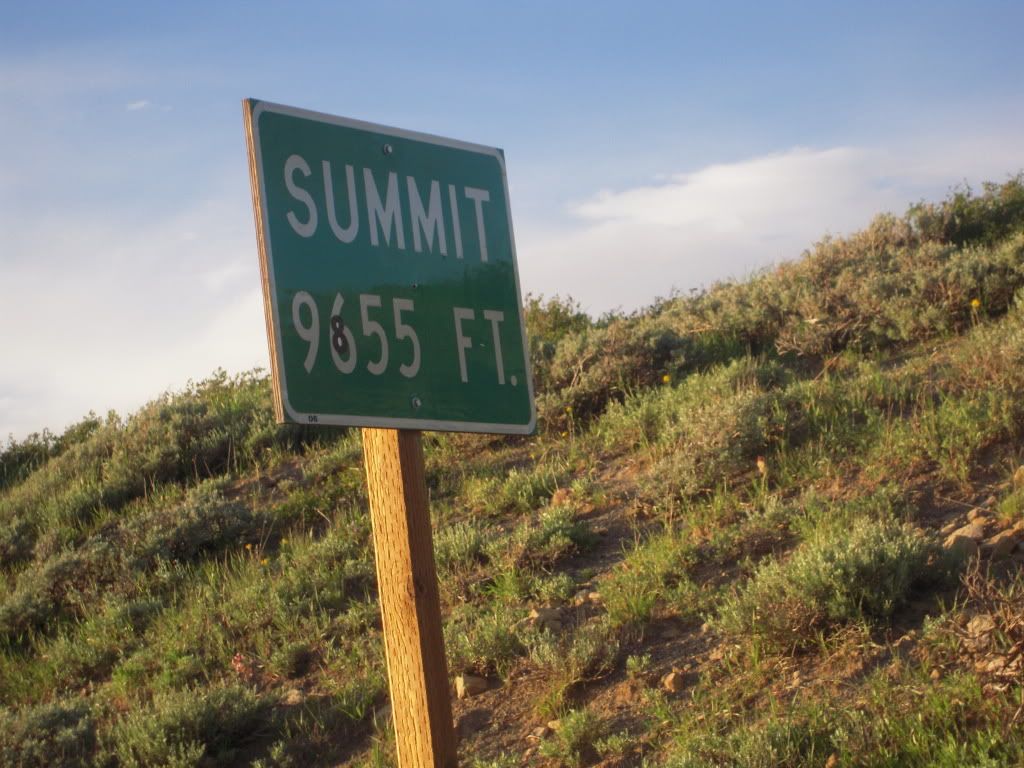 Several healthy, wild browns were brought to hand. Stocked fish usually have their adipose fin trimmed - you can see this one has the useless fin to prove it was born in the stream.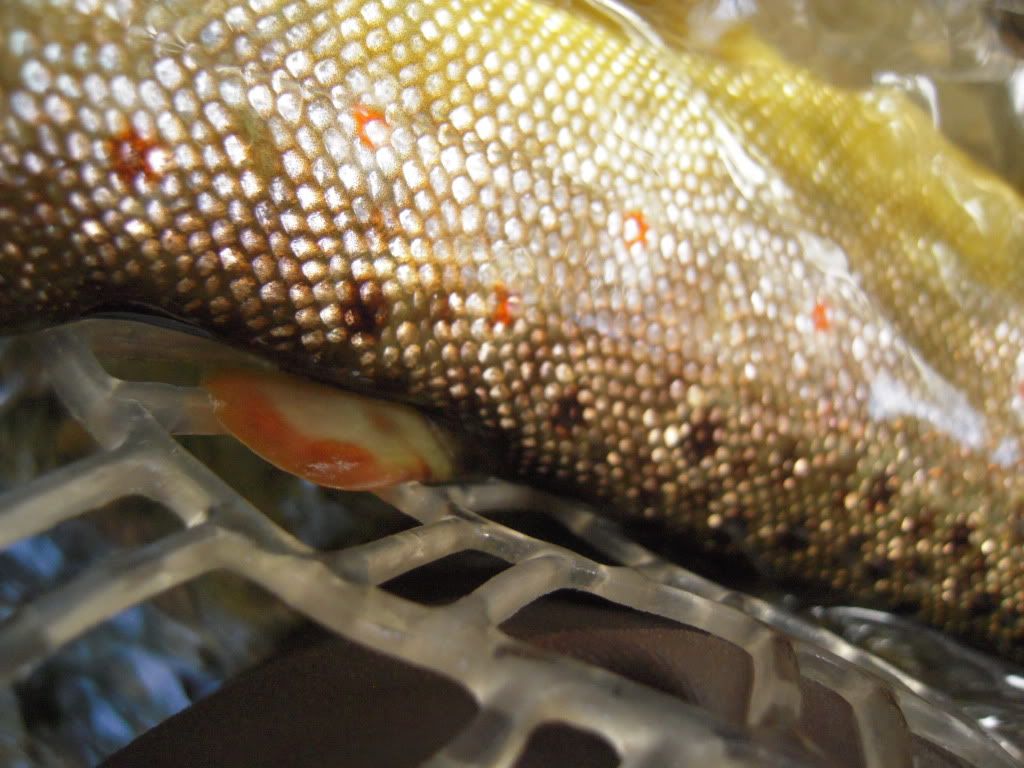 I introduced myself to a brown from this hole:
A few of the fish were a bit surprised to find something of Japanese origin in their mouth (thanks gentleshepard)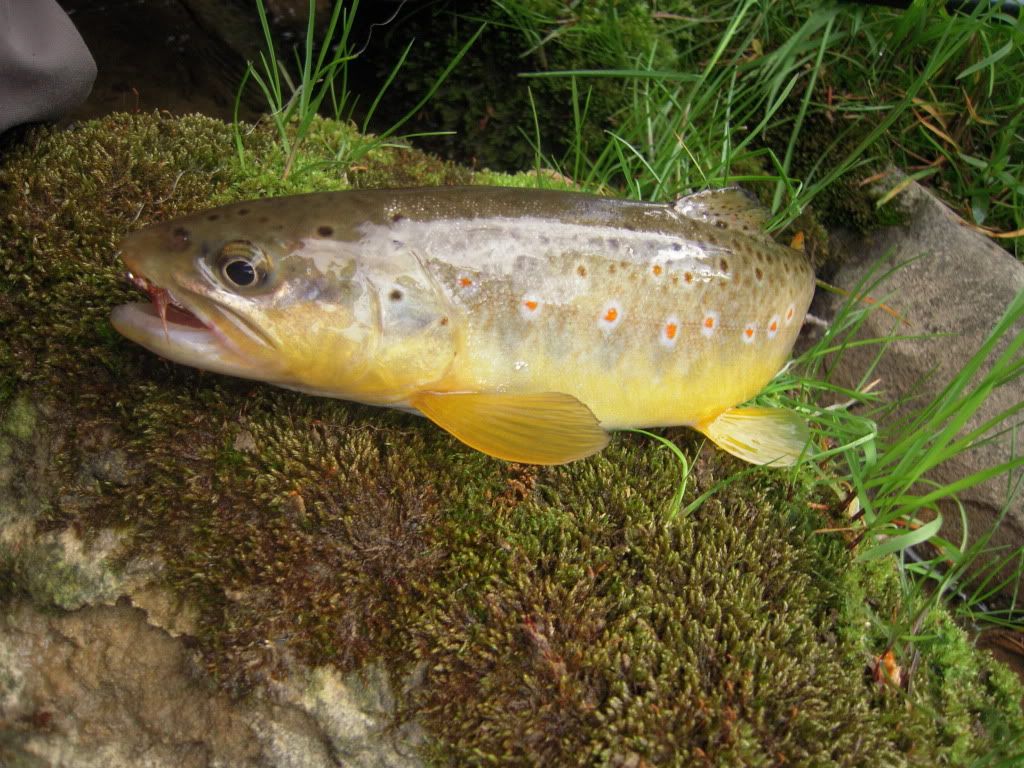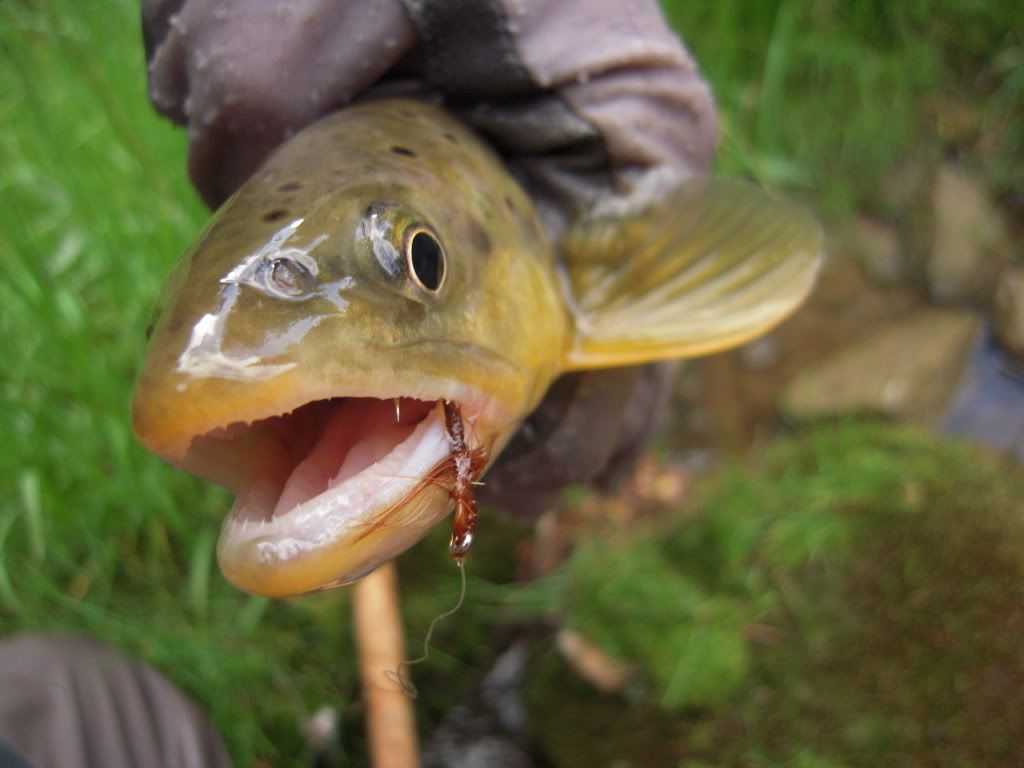 After a nice day of fishing I happened upon a crusty old-timer who had been fishing those waters for longer than I've been alive. He asked me how I was doing, and when I replied, "I've landed a few." he quickly wanted to know what I had tied on. I showed him my Ishigaki Kebari type fly I had on and he said, "Well ****, it ain't nothing but some thread and some G.D. ginger hackle!" Never mind that he didn't say anything about the 13'6" rod with no reel I had in my hand. I kept fishing a bit more, then decided I ought to find a place to camp when I met up with the old fellow again.
I could tell the old guy wanted someone to talk to 'cause he talked my ear off for a half hour or so. This time I was happy to show him my Amago and share the benefits of using such a long rod. He showed me a fly someone had taught him to tie some time ago - it's pretty simple, just deer hair and yarn. I didn't remember to try it, but I'm looking forward to the chance to trick a fish.
Afterwards, I drove to my camping spot near the creek that was opening at 6 am for the 2nd Saturday in July. I set up the tent in preparation for the mid-night rain and slept well to the pitter-patter of rain on the tent fly. As morning came I rose to a beautiful sunrise and hopes for many hungry trout.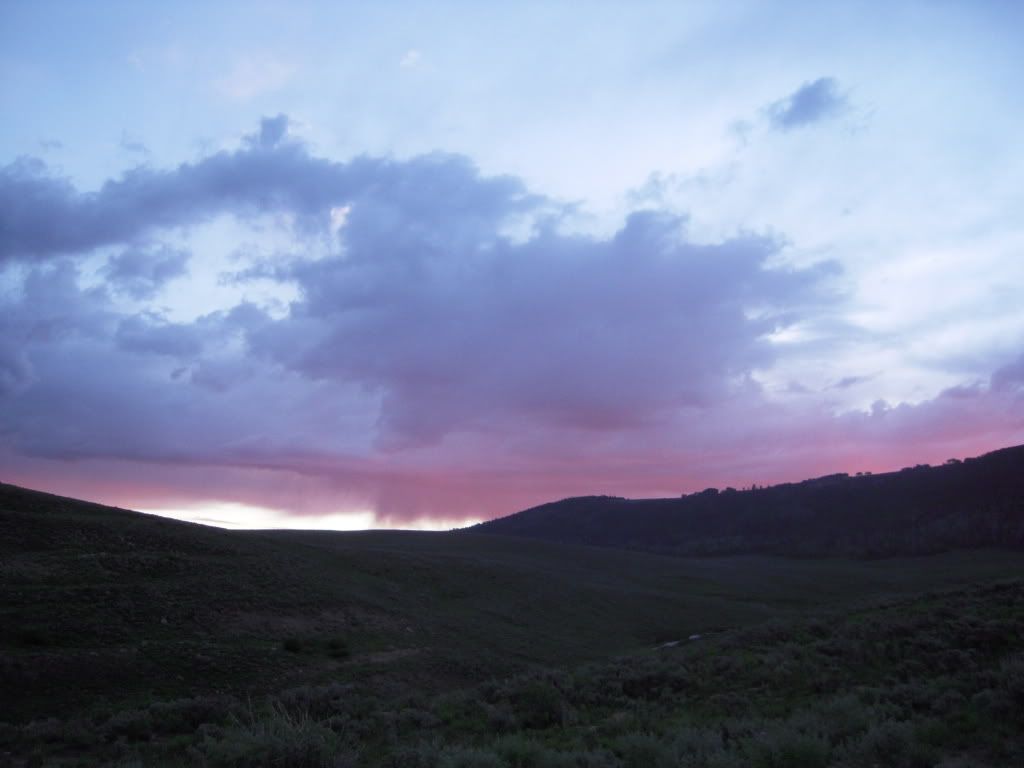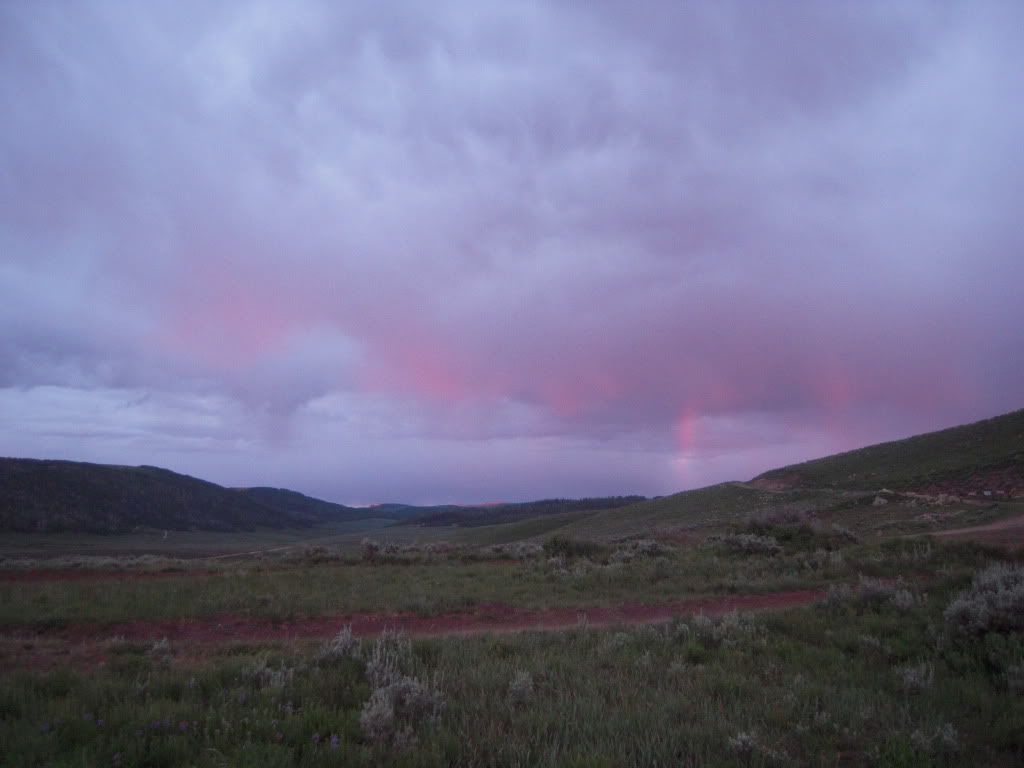 But, to my dismay there were already people out fishing! I skipped breakfast and went running at 6:19 am. Along the way I startled a robin from its nest. I left the three eggs to grow up to become big worm eating birds. There are enough worm chuckers out there...let the birds eat them, not the fish.
A brisk 30 minute hike led me to this fine stretch where I managed to pull out 20 fish in two hours from water similar.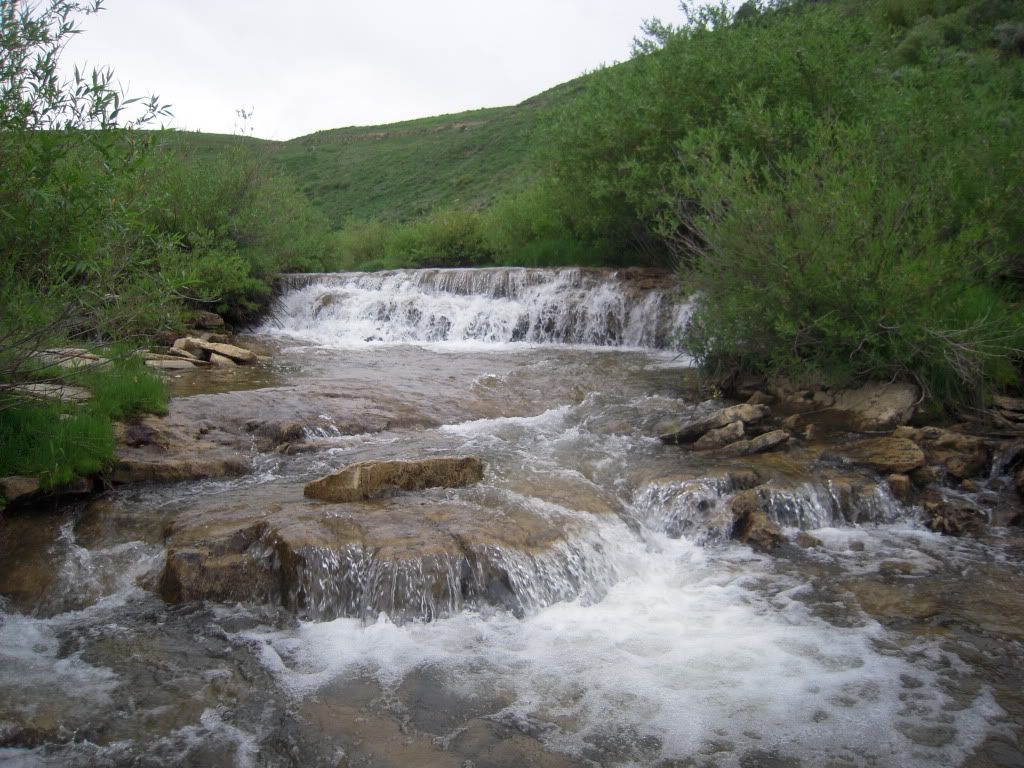 Some of the cutts were very pretty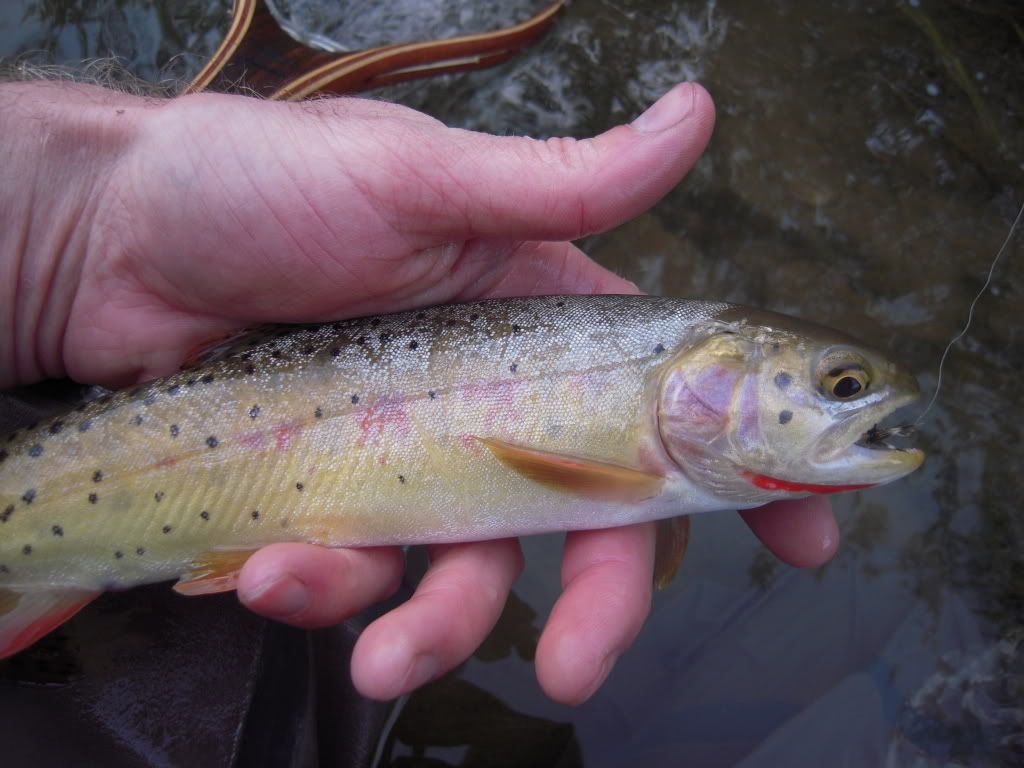 And they too wanted to learn Japanese:
While I had thought I hiked far enough in to get away from everyone else I ended up in huge crowds of people - a spin rod in every hole with worms getting drowned everywhere.
I had enough and went somewhere else.
My next stream was little - small enough to jump over in most places.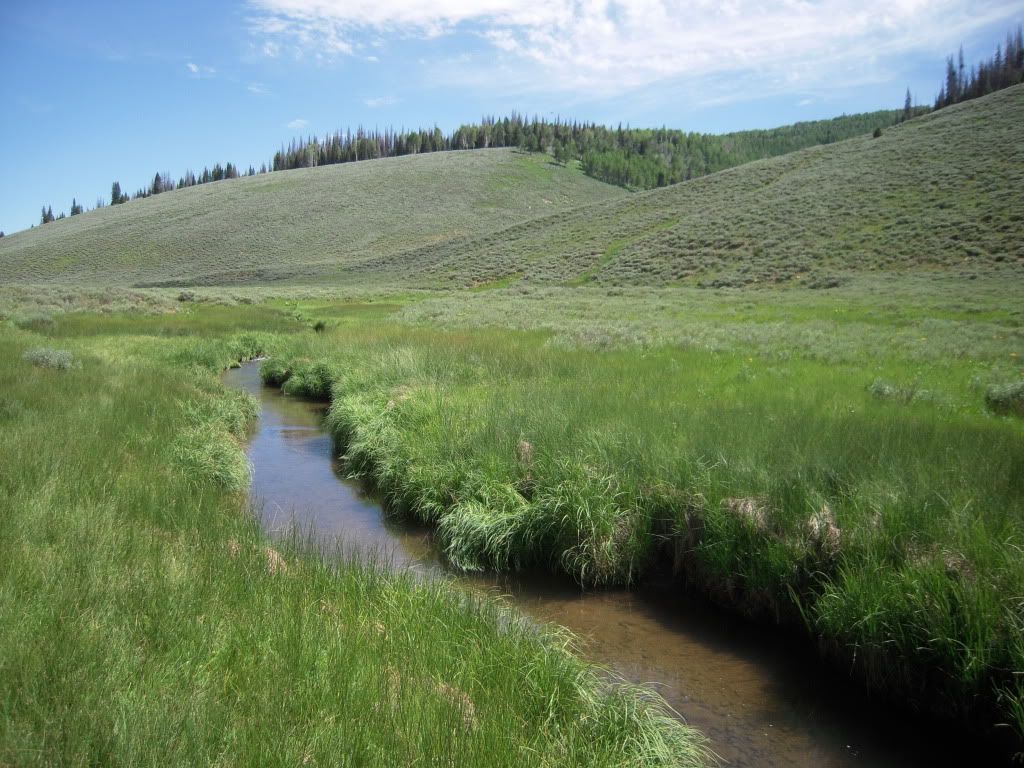 But it held a few surprises...like this tiger trout - my first ever.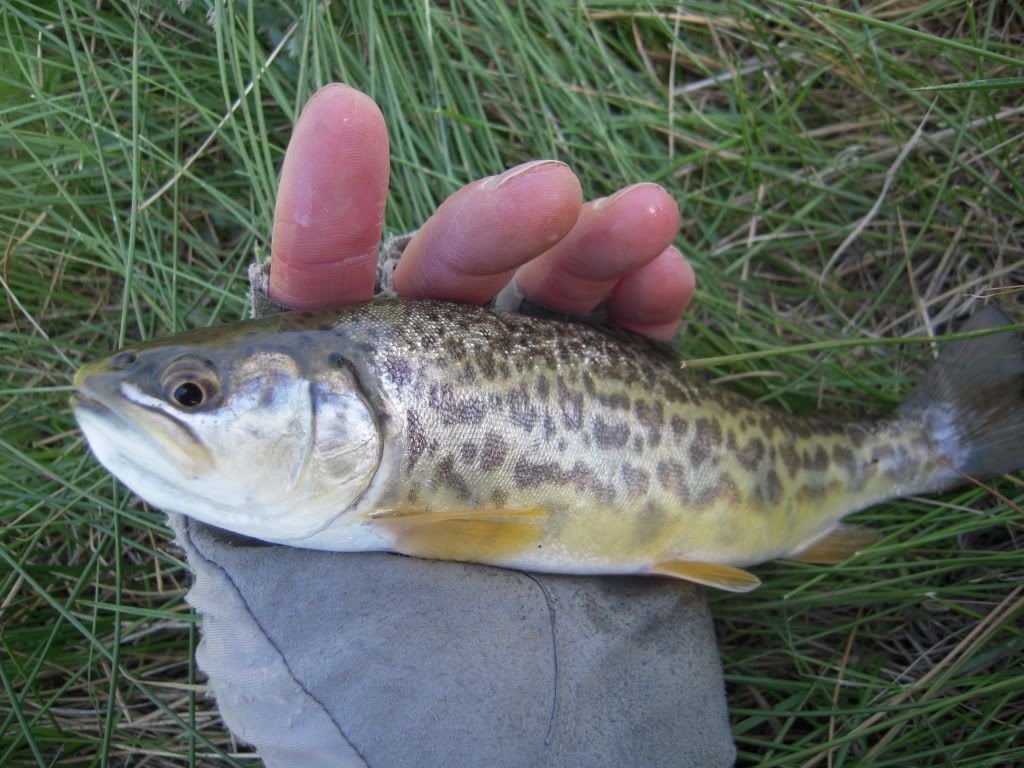 All in all I'm fairly happy with the tip I received from my father in-law. I'm always happy to catch fish and even though the river was crowded I still caught more fish than I did fishermen.