Fished a new Creek Today
Posted:
Sun May 30, 2010 8:40 pm
After two weeks of waiting for the day to arrive we got up at 4:30 and headed to my sister Norann's house to meet up with her, her husband Mike, and my brother Ron. After a short drive to the trailhead we took off to see what trouble we could get into.
I think I'll call this creek, Flintstone Creek. I think Fred and Barney used to live up here with Betty and Wilma.
I love the slab seating and they were really comfortable!
The beginning of the trip was a dirt road that lead to several private homes scattered along the way, until we came upon the main foot trail.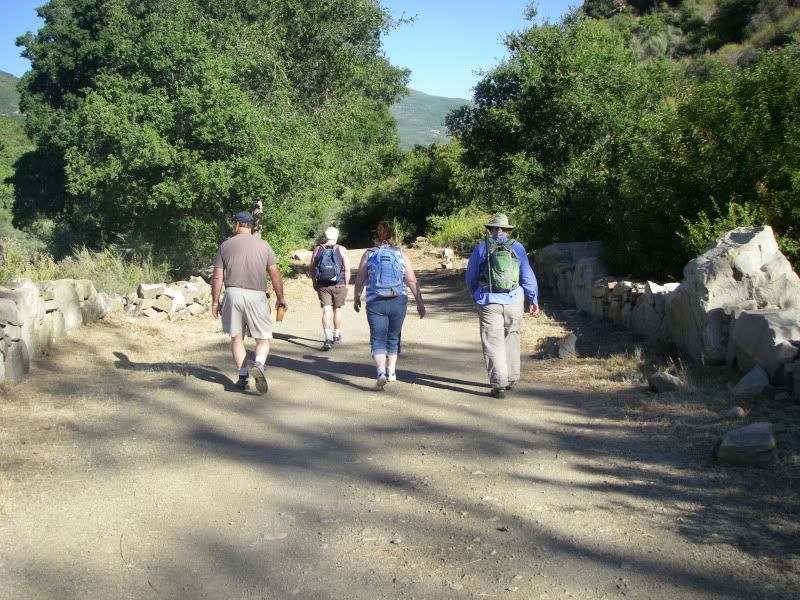 This was our first look at the river close up. The water level seemed a little low but as we walked up river the flows seemed to increase.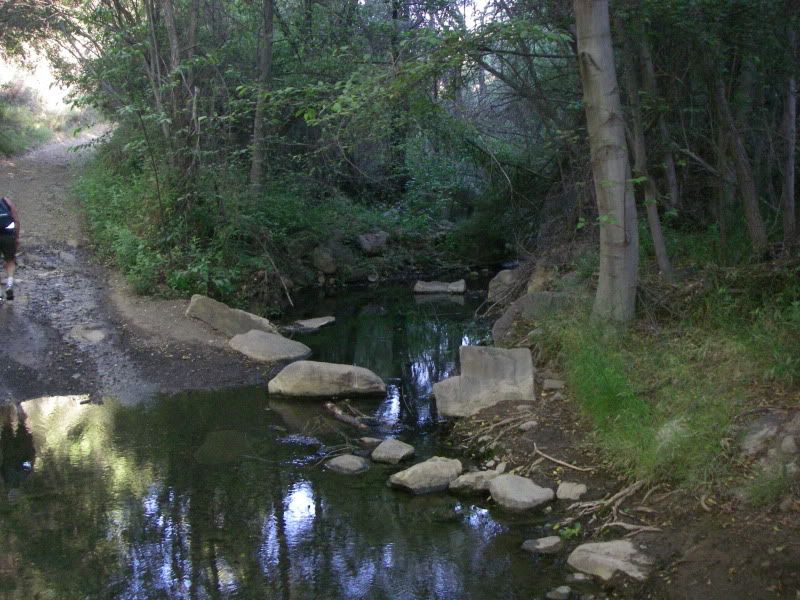 Alot of the creek was slow moving wide shallow pools but patient walking along the river produced larger pools and deeper sections with riffles that looked like promising areas that could hold fish.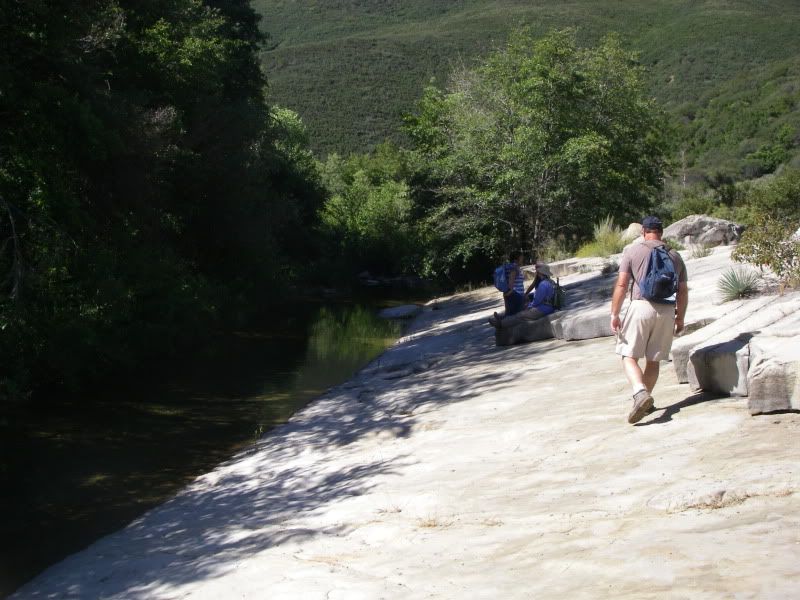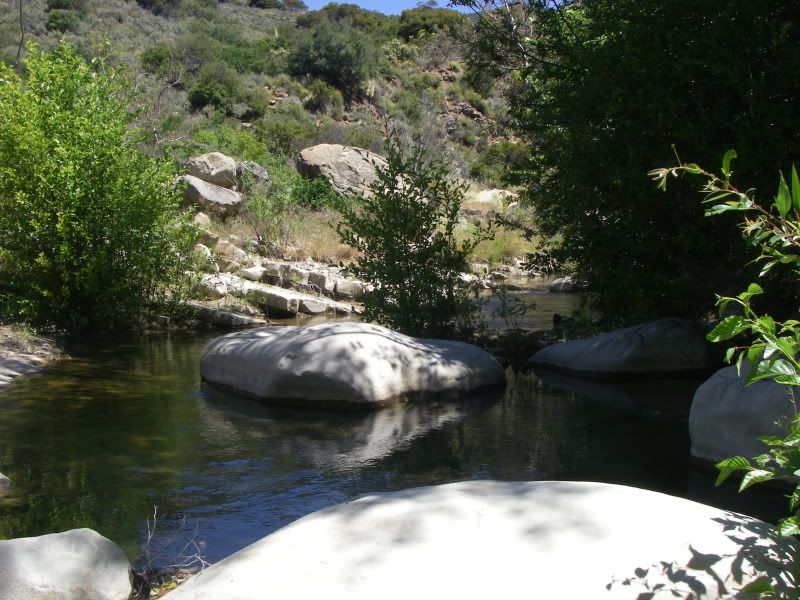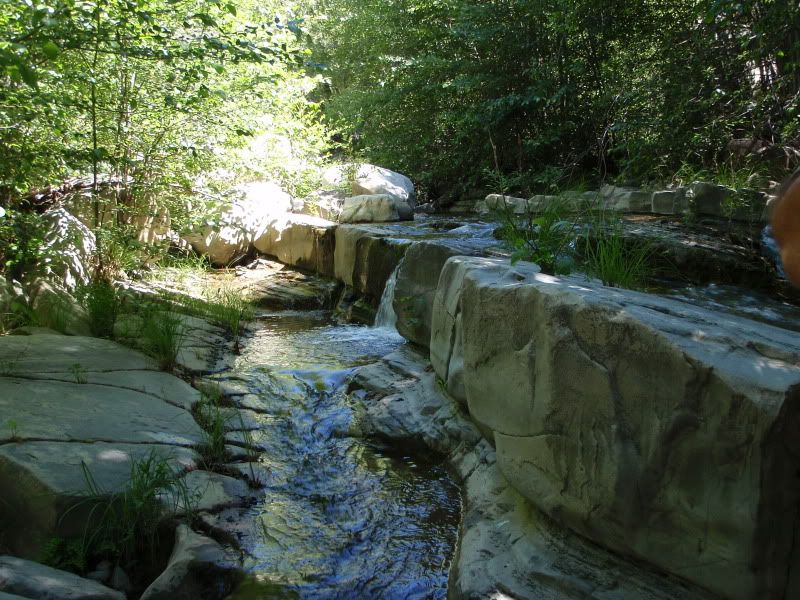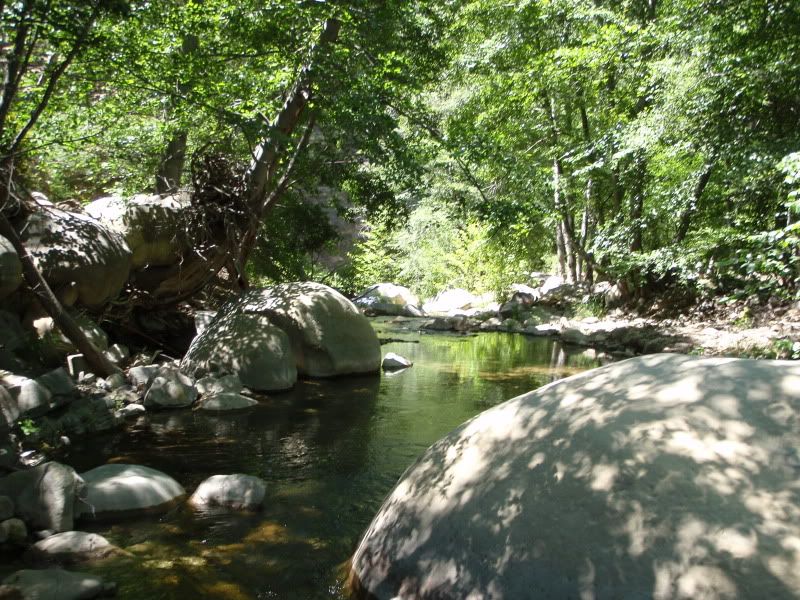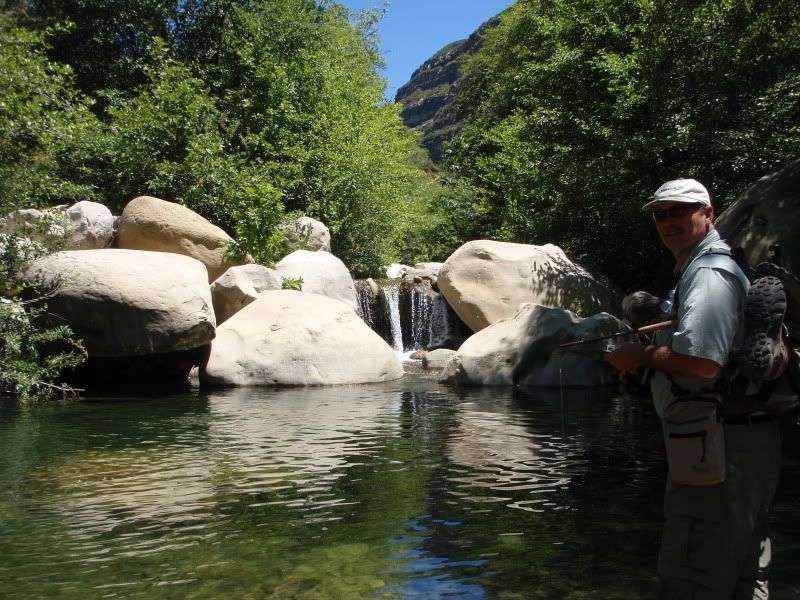 I did manage to land this little guy and had two other fish on the hook but they came off just as quickly. In one large pool 2.5 miles up the river there were several larger fish that could be easily seen in the very clear water, but there were some swimmers there that started jumping in after they took a break for lunch so I didn't get much of a chance to fish it. I did get one of the fish to rise to a nymph that had just hit the water and in my excitement I think I pulled the hook out of his mouth.
My brother Ron, sister Norann, and me taking a breather. Sorry it's a little blurry.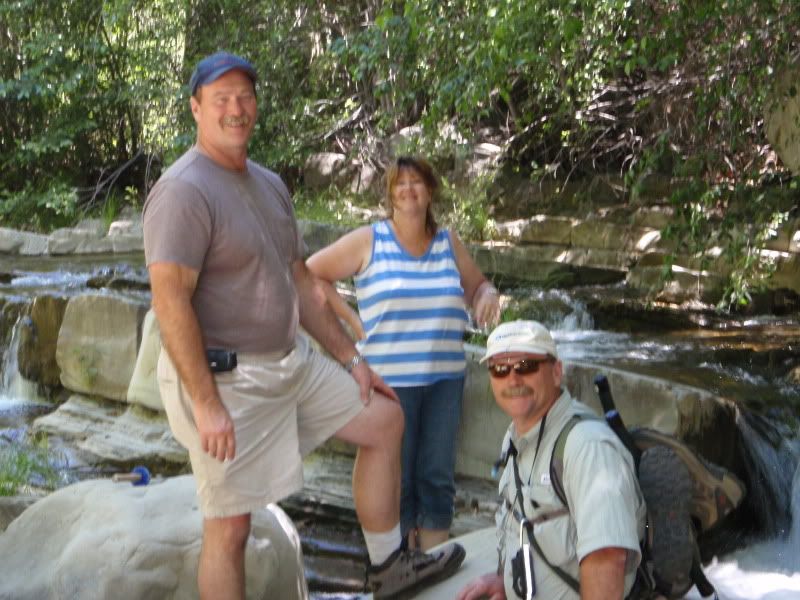 Norann, Ron and Mike.
Norann, Ron and Sherry.
And Sherry's mandatory sleepy time nap on a rock. That girl can sleep anywhere!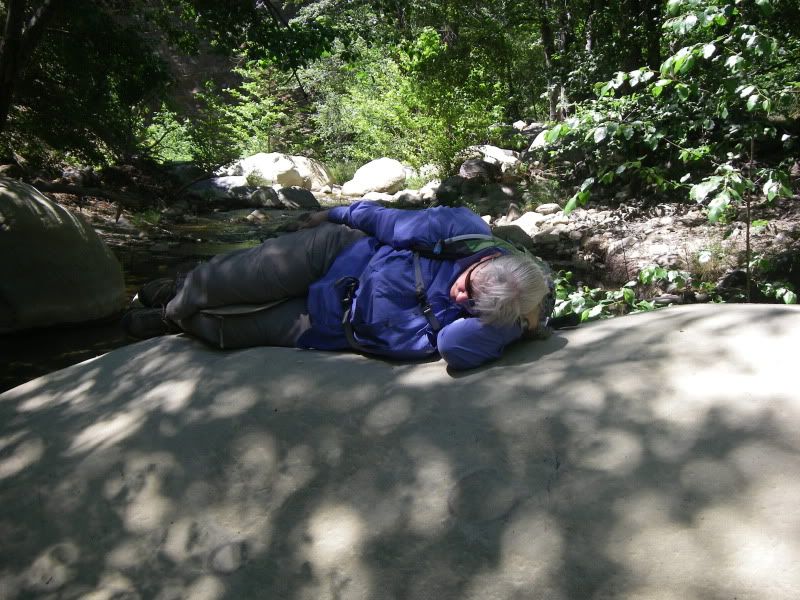 Here's view of the canyon. The weather was beautiful and the 5 mile round trip seemed to go quickly. We didn't make it to a waterfall farther up river. Mike strained a ligament in his foot but kept going for another 3 miles before heading back. He was a trooper. We'll be heading back in a few weeks to hike to the waterfall and see if the fishing is better upstream.
The happy hikers heading back to the car for lunch at Red Robin.
It was a great first trip and I'm looking forward to seeing what's up river from the big pool. I'll let you all know in a few weeks.