So, I think I am oficially a Tenkara addict and am hereto admit "I have a problem"
That being said
After fishing the South fork of the American for 3 days early last week
I had the opertunity to finish off the week of fishing with a trip to Mammoth lakes ca
for a day of fishing and hotspring soaking.
I love the area and have camped ther many times to visit the hot springs to soak for a weekend
The hatchery at hot creek is pritty cool to walk around and vist plus right up the rd you can fish some monsters in Hot creek just up river of the geological site.
Bot that's another story all together
Got to fish Mammoth creek for a day with a friend of mine.
The water was crystal clear and you could easaly see 14-16 inch rainbows swimming the eddys
My friend in a spinner fisher as with most of the other anglers I incountered. He caught most ofthe fish on the trip. All were rainbow transplants that gobbeled up the salmon eggs he was using as bait.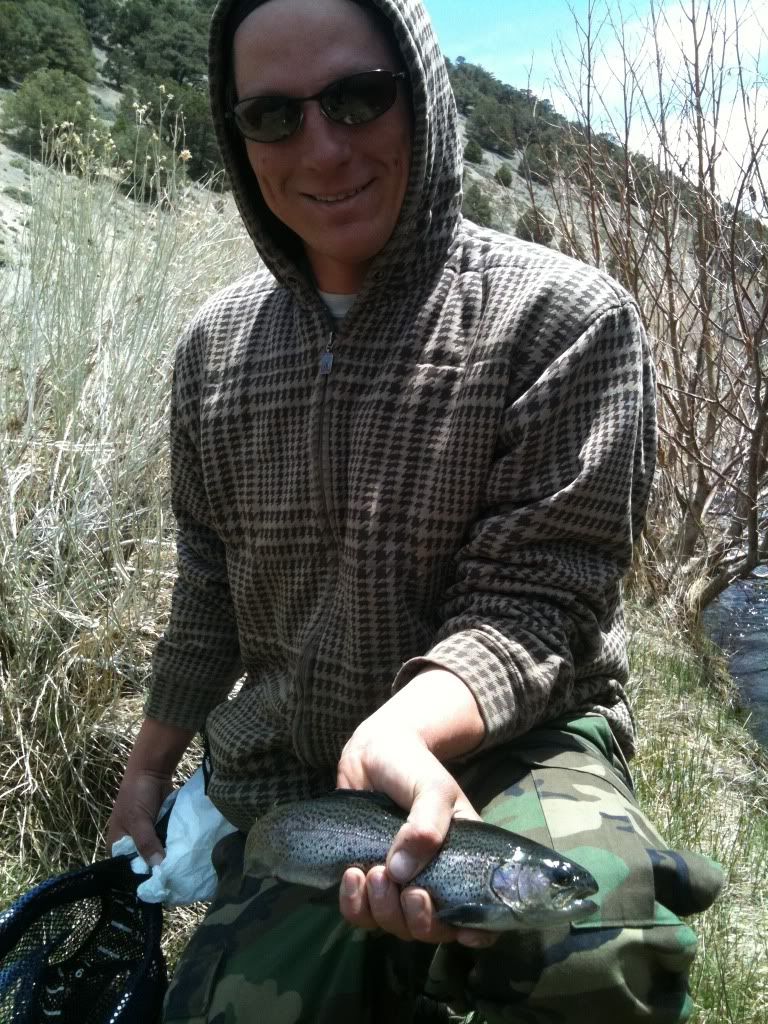 My friend Johnathons biggest catch a nice 15" rainbow
The conditions were very windy for most of the Afternoon and after loosing a plethera of flies to snags I had just about had enough. After a bit of a break I had another go at it. Like magic this beautiful wild brown came up and took a parachute Adams first cast. Well worth the wait.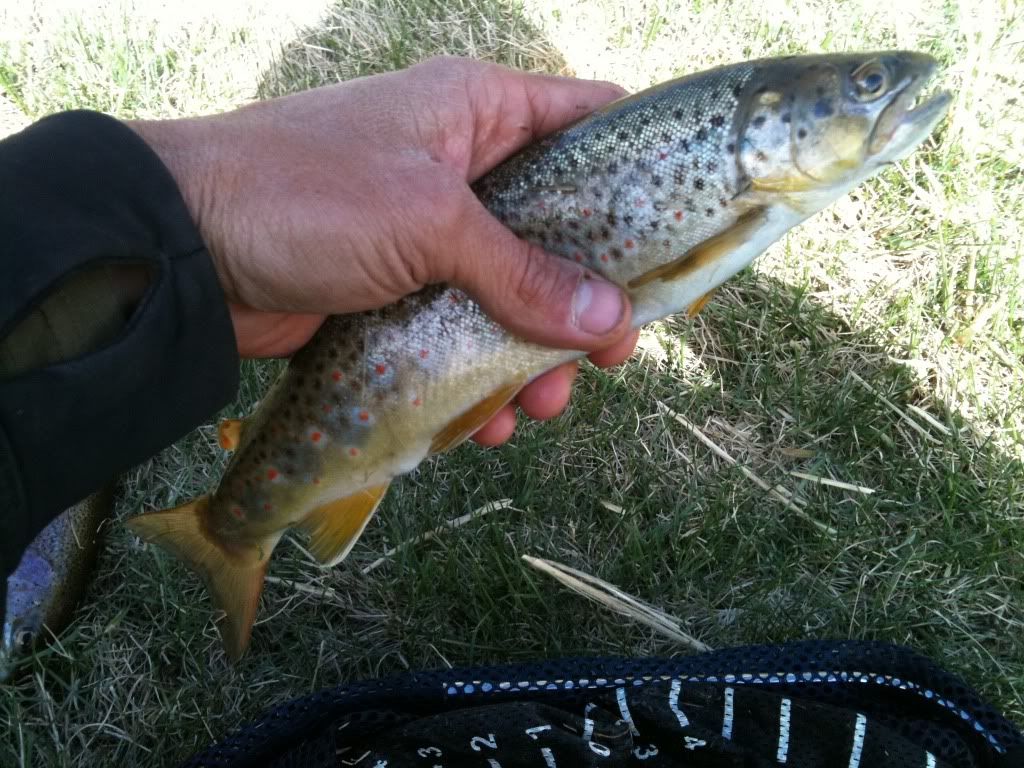 this fish is biggest fish I have ben able to net and measure just shy of 13"
I did get a chance to talk to a pair of fly fishers late in the day. They thought I was cane pole fishing. I kinda chuckled and let him check out my Amago for a couple minutes. He really liked it and amost instantly understood the benefits of fishing tenkara on such a small stream.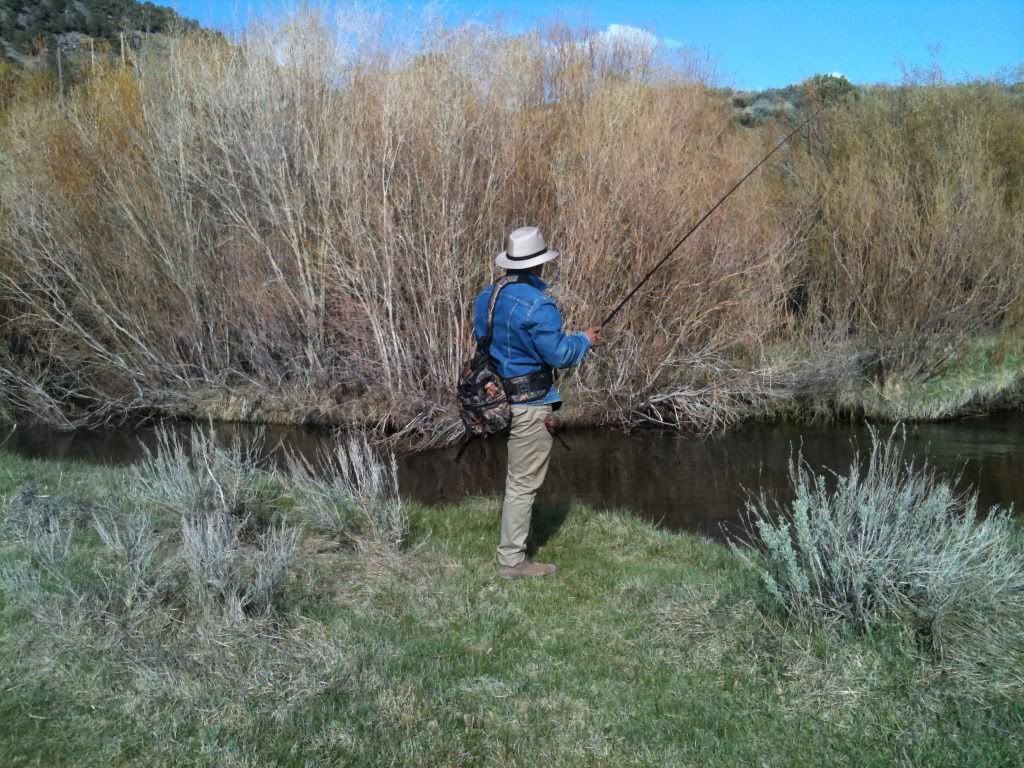 my new fishing buddy checking out my amago