Bluegills, bass, and a theory that begs comments
Posted:
Mon Apr 19, 2010 9:02 am
Okay, gents, you know I'm fortunate to fish almost daily at my pond. This morning, a fellow fly fisherman came over and we had some fun (see photos). I caught a couple of nice bluegills. I also caught another fair sized bass that previously would've popped off the 5x using my Yamame rod. I know this because it's happened often. With the new, longer, and more flexible Amago rod, I've been able to wear the fish down and bring them in. So, is it because I've become more skillful? Which I doubt, since I do what I've been doing, or do you think the the more flexible, longer rod is better for catching larger fish? Feel free to chime in here, Daniel and company.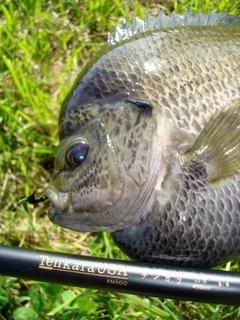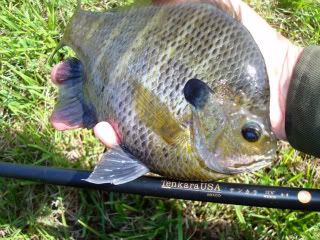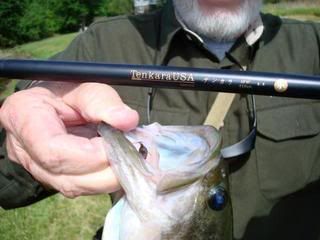 The flies were unweighted black #14 stonefly nymph and a #16 soft hackle brown hare's ear. You don't need large flies to catch good fish in ponds. At least not in the spring when nymphs are emerging from the pond bottom and adults are falling to the surface