Bishop Weekend
Posted:
Fri Nov 27, 2009 10:46 pm
Sherry and I had the opportunity to fish the East Walker River today. We left this morning at 4am and met up with a couple of friends in Bishop and heading up to Bridgeport. It was cold and very windy so the fishing wasn't as good as we had expected. Casting a Tenkara rod in gusty winds is not what I call fun, but we had a good time. The water was very low but there were some deep pools that should have held fish but we didn't see any. Figuring it was going to be raining with a chance of snow on Saturday and gusty winds again, we decided to head home and spend some time with our son Robert. I did stop and take a few pictures with my new camera, which I'm enjoying very much. Winter fishing in the Eastern Sierras is tough but but there are days that can be productive if your timing is right.
2 pictures of the Bridgeport Reservoir
Sherry saw the ice on the reservoir and had to throw rock to break it. It was thick enough to keep the rocks from sinking. I admit, I did it too.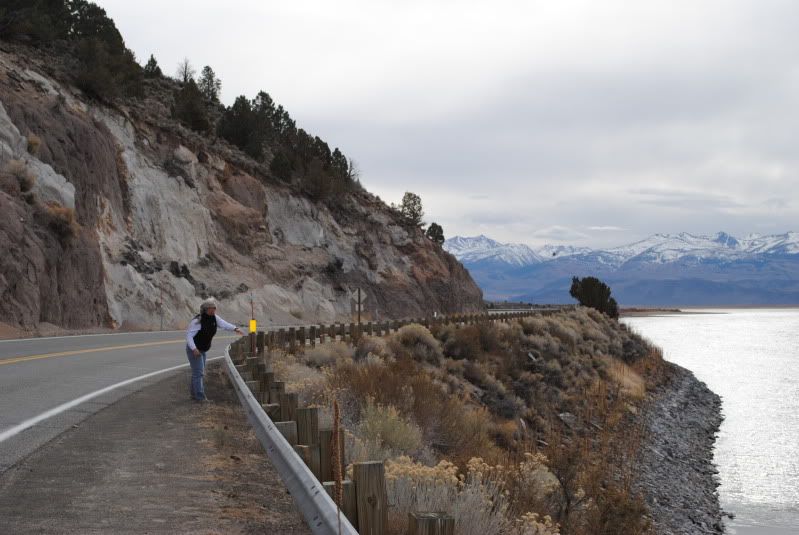 Mono Lake reminds me of the moon with water. It's fascinating.
We had a good time, even though it was short. Getting away is always a good thing.