Hey grampa,
Glad you like the trip photos. We'd love to fish the WF or EF with you. We'll have to set something up. We just have to be careful up there since there's been several break ins on the WF. A friend of mine was up there recently and said there were "puddles of glass" everywhere in the parking lot. He didn't have any problems, but we'd have to leave anything of value at home and/or out of sight.
To finish off the trip to Mammoth Lakes we decided to fish Hot Creek for a couple of hours to let the traffic die down north of L.A. We only took our Tenkara rods and our fly boxes. It was nice not having all the extra stuff you really don't need.
Me fishing with my Ayu.
I caught a 12 inch rainbow and a 10 inch brown in almost the same section of the river.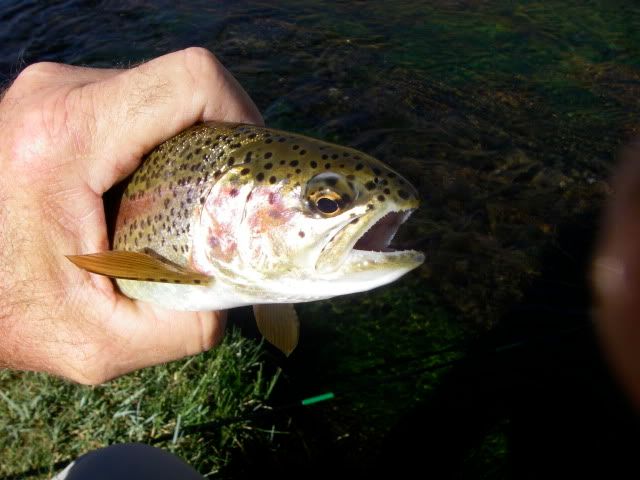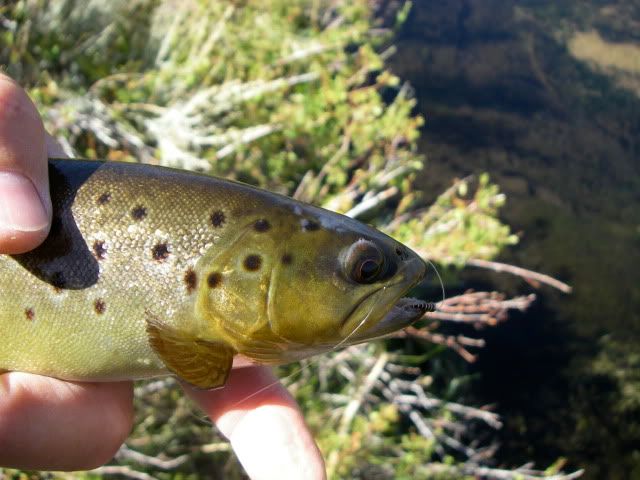 And Sherry got a very nice rainbow of about 13 inches just South of Hot Creek Ranch's boundary.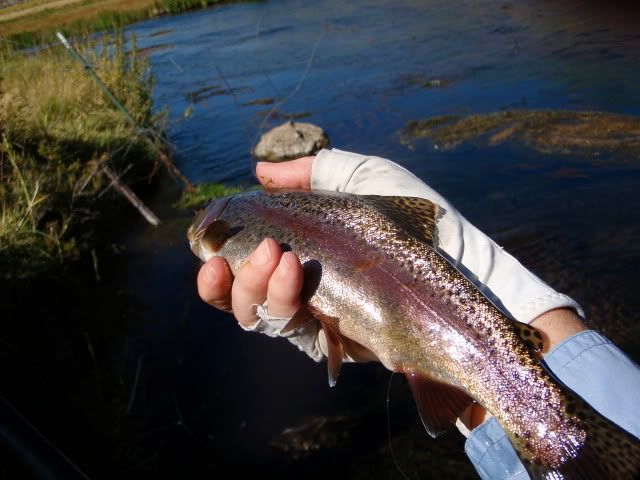 Both of the rainbows were of respectable size and it was very easy to land them. Not any more difficult than using a western style fly rod.
I'm not sure if it would be feasible to make a longer rod than a 13 footer, but if I'd of had just 2 more feet of rod I could have reached the other side of the river where a few fish were holding. Is it possible to make a longer rod for larger rivers? That would be
.