Today was the day I caught my first fish on my Ayu. I know it's not impressive but the creek was devoid of fish of any large stature. These little guys just wouldn't stay away from my fly. We're heading up the mountain tomorrow in search of bigger fish. Hopefully I can put the Ayu under a bit more stress.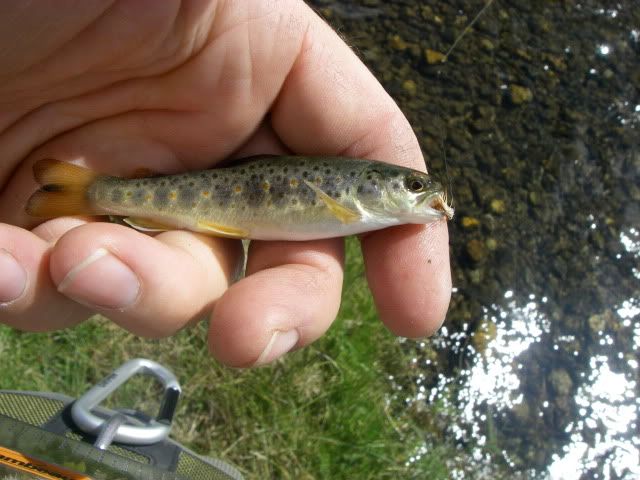 I caught this little wonder feeding on a purple thistle.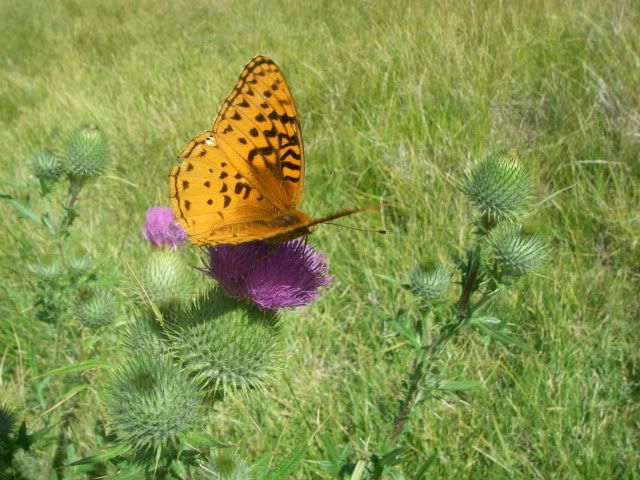 I've read the posts discussing how delicate casting is the key to a good presentation, and I found out today just how delicate, delicate can be. I doesn't take much to put the fly were you want it even in a breeze. I think Tenkara will be an excellent addition to my fly casting rods. Definitely on small to medium creeks and streams.